Fear Does Crazy Things to Nikolaj Coster-Waldau of Game of Thrones in Shot Caller
It may seem like a long, long way from the fantasy world of Westeros in "Game of Thrones" to the harsh realism of "Shot Caller," but Nikolaj Coster-Waldau says a radical change in circumstances for anybody can happen in the blink of an eye.
Coster-Waldau, best known as Jamie Lannister in the HBO hit, was drawn to the gritty drama "Shot Caller" by the tantalizing question of: What if a fatal DUI lands a good family man behind bars?
"I thought it was a great script and a great story. I love those kinds of movies," he tells Made in Hollywood reporter Patrick Stinson. "If I was in his shoes, what would I do?"
https://www.youtube.com/watch?v=rQRS5N-UfRM
In the case of "Shot Caller," successful businessman Jacob Harlon - convicted of manslaughter in an accident that kills his friend - falls in with a gang, gets even longer time, ditches his family to protect them, and finds himself chased by the cops after he gets out.
"When he gets in there, the first thing he sees is that another rookie inmate is raped," Coster-Waldau explains. "That will put the fear in you. That's the whole thing: this whole constant fear. You're living in fear, and fear will make you do crazy things."
Director Ric Roman Waugh says anybody could relate to this man's plight. "We all are guilty of bending the rules," he says. "It could have been about having a couple of glasses of wine. It could have been texting and driving. It could have been about not paying attention, period. We take things for granted. How fast our lives could change."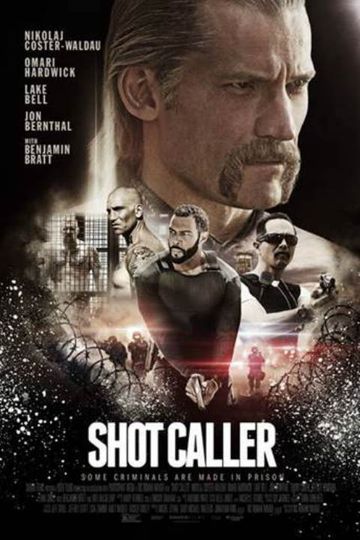 "Some criminals are made in prison"