'Finding Dory' Swims Away With $9.2 Million Thursday, Breaks Record
"Finding Dory" is doing just swimmingly as it makes its box office debut, earning $9.2 million in Thursday preview receipts, enough to break two records.
That sum puts "Dory" at the top of Pixar's list of biggest Thursday openings ever, besting previous champ "Toy Story 3," which earned $4 million at the Thursday box office in 2010. The second broken record is even more impressive: "Dory" easily beat 2015 behemoth "Minions" ($6.2 million) to earn the title of best Thursday opening ever for an animated movie.
Now, "Dory" has an even bigger record in its sights: Taking on Pixar's all-time top opening weekend earner, "Toy Story 3," which bowed to a whopping $110.3 million upon its release. Industry insiders already had high hopes for "Dory," projecting the flick to earn anywhere from $110 to $115 million earlier this week; now, with such an impressive debut in previews, the flick looks like it will easily outpace those numbers (current estimates put it closer to a projected $120 million haul, though with Thursday's numbers in consideration, that may be a modest sum).
"Finding Dory" is Pixar's widest release ever, and won't face much competition from the family crowd from fellow new release "Central Intelligence." We expect that Pixar will be sitting pretty at the top of the box office -- with a potentially jaw-dropping sum -- once final tallies roll in on Sunday evening.
[via: The Hollywood Reporter]
Photo credit: Disney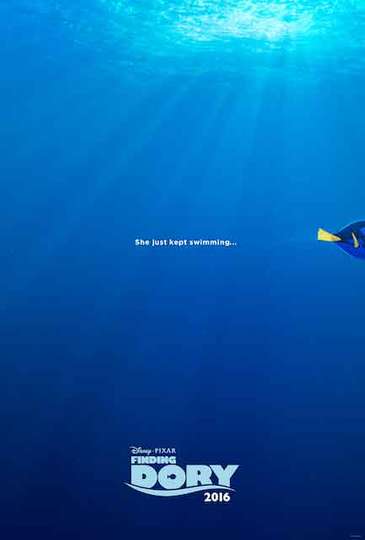 "An unforgettable journey she probably won't remember."
Showtimes & Tickets
Dory is reunited with her friends Nemo and Marlin in the search for answers about her past. What can she remember? Who are her parents? And where did she learn to... Read the Plot