First 'Secret Life of Pets 2' Trailer Takes a Trip to the Vet
Every pet's worst nightmare takes center stage in the first trailer for "The Secret Life of Pets 2."
The sequel to the 2016 hit animated film finds Max the Jack Russell terrier getting reluctantly dragged into a vet's office. There, he encounters a crazy cat, a frustrated hamster, and another dog grappling with a "bad dog" complex.
The trailer looks just as cute and gently humorous as the original movie. There is one big change behind the scenes, with Max now voiced by Patton Oswalt (replacing the disgraced Louis C.K.).
Otherwise, Kevin Hart, Jenny Slate, Eric Stonestreet, Ellie Kemper, Lake Bell, Dana Carvey, Hannibal Burress, and Bobby Moynihan all return to reprise their voice roles. And new cast members include Tiffany Haddish, Nick Kroll, Pete Holmes, and Harrison Ford.
"The Secret Life of Pets 2" opens in theaters June 7, 2019.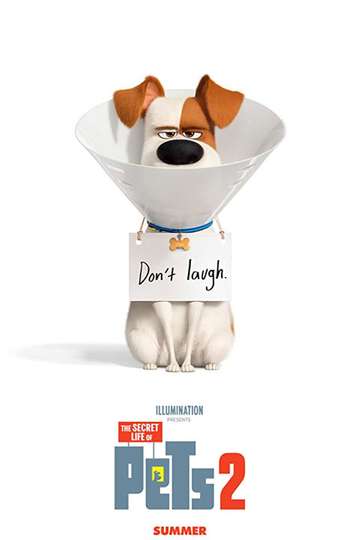 "They still have their secrets."
Showtimes & Tickets
Max the terrier must cope with some major life changes when his owner gets married and has a baby. When the family takes a trip to the countryside, nervous Max has... Read the Plot