'Set It Up' Star Glenn Powell Joining 'Top Gun' Sequel After All
Glen Powell feels the need for speed — and he'll get it in the upcoming sequel to "Top Gun."
The "Set It Up" star is in talks to join the cast of "Top Gun: Maverick," even though he lost out on the highly coveted role of Goose's son to Miles Teller.
Powell didn't take the news hard and jokingly tweeted, "I'm taking down all the Tom Cruise posters in my bedroom. Maybe, I'll leave one. Two for symmetry. Okay, the posters are staying."
Good thing they stayed since Cruise and the movie's producers (including Jerry Bruckheimer) were so impressed with Powell that they found another part for him and beefing up that role, according to The Hollywood Reporter.
The sequel, which will be directed by Joseph Kosinski (who worked with Cruise on "Oblivion"), reportedly focuses on the end of the dog-fighting pilot era and the rise of drones in modern aerial warfare. Teller will play the son of Goose, the character played by Anthony Edwards who died tragically during the 1986 original film.
Powell first made a splash in "Hidden Figures" as astronaut John Glenn, appeared in "Everybody Wants Some," and broke out in a major way this summer in Netflix's romantic comedy "Set It Up." "Up there with the best of the best."
1 hr 50 min
May 16th, 1986
For Lieutenant Pete 'Maverick' Mitchell and his friend and co-pilot Nick 'Goose' Bradshaw, being accepted into an elite training school for fighter pilots is a dream... Read the Plot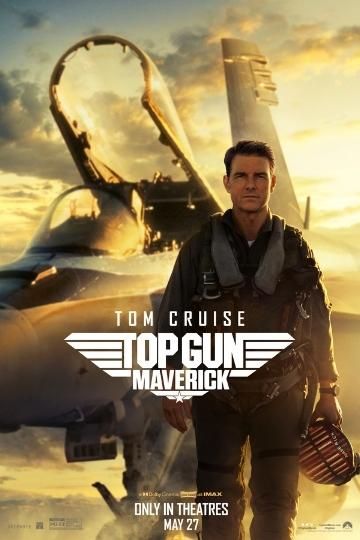 "Feel the need... The need for speed."
2 hr 11 min
May 27th, 2022
Showtimes & Tickets
After more than thirty years of service as one of the Navy's top aviators, Pete "Maverick" Mitchell (Tom Cruise) is where he belongs, pushing the envelope... Read the Plot