'Godzilla vs. Kong' Reveals Full Cast and Synopsis as Production Begins
The latest installment in Warner Bros. and Legendary Entertainment's Monsterverse series, "Godzilla vs. Kong," has officially started production, and has also revealed its full cast list and film synopsis.
The flick, which will unite the two titular beasts for an epic showdown, has actually been in the works for several years, and is set to be a follow-up to last year's "Kong: Skull Island" and next year's "Godzilla: King of the Monsters." Two stars of that latter film, Millie Bobby Brown and Kyle Chandler, are the only returning actors from either movie who will be appearing in "Godzilla vs. Kong." (Is that considered a bit of a "King of Monsters" spoiler?)
The rest of the "Godzilla vs. Kong" ensemble includes Alexander Skarsgard (who's reportedly playing the head of a military unit), Rebecca Hall, Brian Tyree Henry, Shun Oguri ("Gintama"), Eiza González ("Baby Driver"), Jessica Henwick ("Iron Fist"), Julian Dennison ("Deadpool 2"), and Demián Bichir.
Here's the official synopsis for the flick:
In a time when monsters walk the Earth, humanity's fight for its future sets Godzilla and Kong on a collision course that will see the two most powerful forces of nature on the planet collide in a spectacular battle for the ages. As Monarch embarks on a perilous mission into uncharted terrain and unearths clues to the Titans' origins, a human conspiracy threatens to wipe the creatures, both good and bad, from the face of the earth forever.
"Godzilla vs. Kong," directed by Adam Wingard ("You're Next," "Death Notice"), is due in theaters on May 22, 2020.
[via: Collider]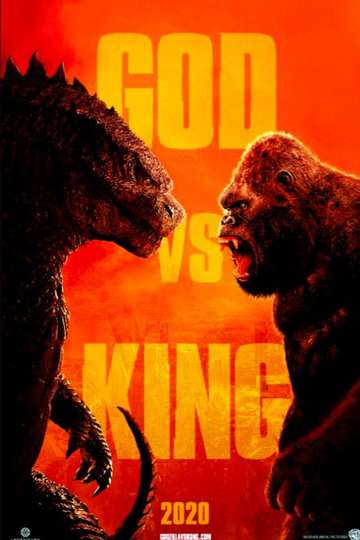 "One Will Fall"
1 hr 54 min
Mar 31st, 2021
Showtimes & Tickets
In a time when monsters walk the Earth, humanity's fight for its future sets Godzilla and Kong on a collision course that will see the two most powerful forces... Read the Plot