​How 'Conjuring 2' and 'Now You See Me 2' Bucked the Box Office's Sequel Fatigue
2016 has been a disappointing year for sequels at the box office, from "Zoolander 2" to last week's "Teenage Mutant Ninja Turtles: Out of the Shadows." With two more of them out this weekend -- "The Conjuring 2" and "Now You See Me 2" -- there was a lot of talk that both movies would tank as well, that sequel-itis had set in for good.
Yet "Conjuring 2" outperformed expectations, topping the chart with an estimated $40.4 million, just a hair shy of the $41.8 million debut of the original "Conjuring" three years ago. And "Now You See Me 2," for which predictions ran as low as $16 million, opened with an estimated $23.0 million. That's below the $29.3 million debut that made the first "Now You See Me" a surprise hit three years ago, but it's still at the high end of expectations. It's also just $1.4 million below the premiere of "Warcraft," the highly anticipated online game adaptation, which debuted in second place with an estimated $24.4 million.
Why are there so many sequels this year -- 17 in wide release so far? Why are most of them failing? And why are a few, like this weekend's newbies, bucking the trend?
The usual reason cited for the abundance of sequels is Hollywood's aversion to risk. Properties that already have name recognition in the marketplace and at least some proven fan base seem less risky than original scripts. Indeed, of this weekend's top 13 movies, seven are sequels, four are adaptations of previously existing titles, and only the two at the bottom of the list ("The Nice Guys" and "Popstar: Never Stop Never Stopping") are original screenplays.
Nonetheless, even sequels have to start with an original idea somewhere. It's worth remembering that "Now You See Me" was an original screenplay, and so was "Neighbors" which spawned the current No. 11 film, "Neighbors 2: Sorority Rising." Someone at the studios took a chance on both of these ideas a couple years ago, and the gamble paid off, not just by launching a hit, but by launching a franchise.
And that's the business the studios are in now: not the sequel business, but the franchise business. Even before this weekend's results were in, it was clear that there were likely to be a third "Conjuring" and "Now You See Me" in the pipeline. Not every franchise can be "Star Wars" or the Marvel Cinematic Universe, but no title will rest until the studio behind it has milked every last drop of spinoff possibility out of it.
Conversely, this is a reason why Hollywood doesn't make more movies like romance "Me Without You" (in sixth place this week). Doesn't matter that the film cost just $20 million to make but has grossed $36.8 million here and another $18.4 million abroad. There's no sequel possibility for this or most other movies that center on romance (notable exceptions: "Twilight" and "Bridget Jones's Diary," whose long-awaited third installment is due this fall).
It's not because of Hollywood sexism (or at least, not just because...). After all, horror movies lend themselves well to franchises, and they tend to appeal primarily to women. "Conjuring 2" star Patrick Wilson has earned a following by starring in two horror series ("Insidious" is the other).
Of course, it helps if the sequels are actually good. Most of this year's flop sequels got terrible reviews and weak word-of-mouth. "Conjuring 2" actually got pretty good reviews for a horror movie and earned an A- grade at Cinemascore, indicating very strong word-of-mouth. Critics. We're much harsher on "Now You See Me 2," but audiences gave it an A- as well.
It also helps if the sequels are cheap to make. "Conjuring 2" cost a reported $40 million, which is a lot for a horror movie (the first "Conjuring" cost half that) but a relative bargain by summer blockbuster standards. Given its $40.4 million domestic debut, plus the $50.0 million the movie has already made abroad, it's more than justified its cost. Similarly, "Now You See Me 2" cost a reported $90 million, still low for a summer popcorn movie. Even so, with only $45.8 million earned worldwide so far, the magician caper sequel is looking like a much bigger gamble than the paranormal investigator sequel.
It's where the sequels' budgets climb into the nine figures that the math starts to become questionable, as this column noted regarding the new $135 million "Turtles" movie last week and the $170 million "Alice Through the Looking Glass" two weekends ago. These days, with marketing and distribution costing as much as production, and with theaters taking about half the grosses, a movie's worldwide earnings have to be about four times its budget to break even. So any movie that costs $125 million to produce has to gross more than half a billion to be profitable. That's a tall order for most sequels.
But then, that's where the final piece of the puzzle comes in, which is the overseas market. Lately, studios have been far too reliant on foreign grosses to make up for weak domestic sales. Nonetheless, audiences abroad tend to be more forgiving of sequels, more eager to see movies in 3D, and more tolerant of movies that rely more on spectacle than dialogue or character development.
Take the new "Warcraft," for example. (Not a sequel, of course, but still an adaptation of a familiar property with a built-in worldwide fanbase.) It cost a reported $160 million to make and earned less than $25 million here. But it earned $156 million in its China debut this week, beating the record set there last summer by "Furious 7." Already, the fantasy game adaptation has grossed $286.1 million around the world, with 92 percent of its sales coming from outside North America. At this rate, the movie should ultimately turn a profit, even at a global break-even point of $640 million, and ensure that Universal's plans for a "Warcraft" franchise move ahead, no matter how little American audiences or critics cared for the initial installment.
It's at this point where the studios' sequel math begins to make sense. They're going to keep turning movies (and books, and video games) into franchises, no matter how few of them please reviewers or audiences here. Because they're not making them for us.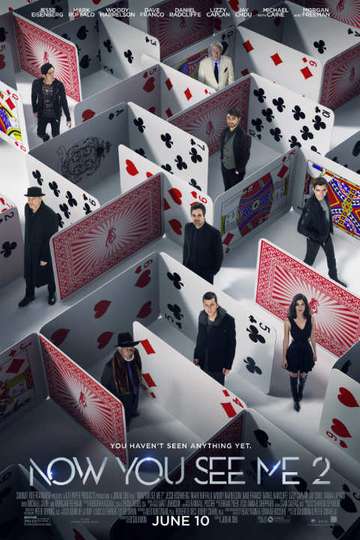 "You haven't seen anything yet."
One year after outwitting the FBI and winning the public's adulation with their mind-bending spectacles, the Four Horsemen resurface only to find themselves face... Read the Plot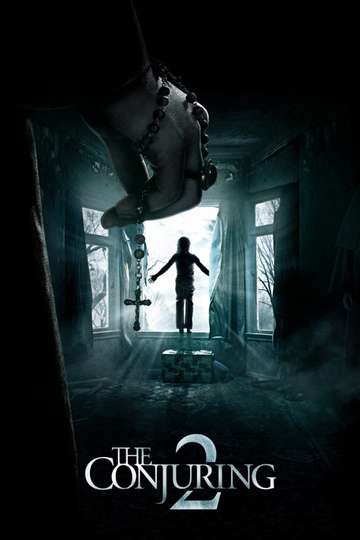 "The next true story from the case files of Ed and Lorraine Warren."
Showtimes & Tickets
Lorraine and Ed Warren travel to north London to help a single mother raising four children alone in a house plagued by malicious spirits. Read the Plot