Tom Cruise Lays Down the Law in 'Jack Reacher 2' Trailer

Think you're above the law? Well, Jack Reacher isn't the law.
He does dispense his own version of justice, though, in the new trailer for "Jack Reacher: Never Go Back."Tom Cruise reprises his role as the badass former military police officer in the sequel to the 2012 movie. He returns to headquarters where he learns the new MP boss (Cobie Smulders) has been arrested for espionage. She was set up, though, and as he tries to bust her out of prison, Jack realizes how deep — or really, how high — the conspiracy goes.
"Jack Reacher 2" was written by Marshall Herskovitz and Edward Zwick, and directed by the latter, who worked with Cruise on "The Last Samurai." Though there's plenty of fight scenes in the trailer, their involvement makes us wonder if the movie will be more of a thriller than an all-out action flick.
"Jack Reacher: Never Go Back" opens in theaters October 21.
Want more stuff like this? Like us on Facebook.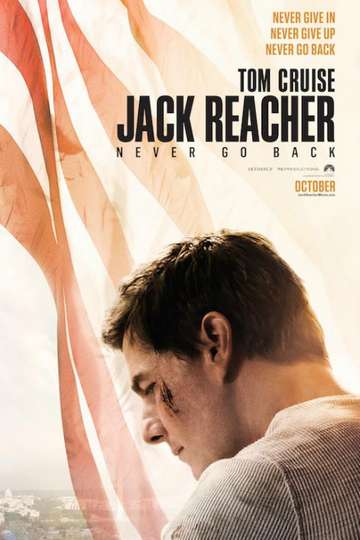 "Justice is Coming."
1 hr 58 min
Oct 21st, 2016
When Major Susan Turner is arrested for treason, ex-investigator Jack Reacher undertakes the challenging task to prove her innocence and ends up exposing a shocking... Read the Plot