11 Best Jessica Chastain Performances
Jessica Chastain is widely regarded as one of the best actresses working in Hollywood today. That's pretty impressive considering she didn't hit it big until 2011.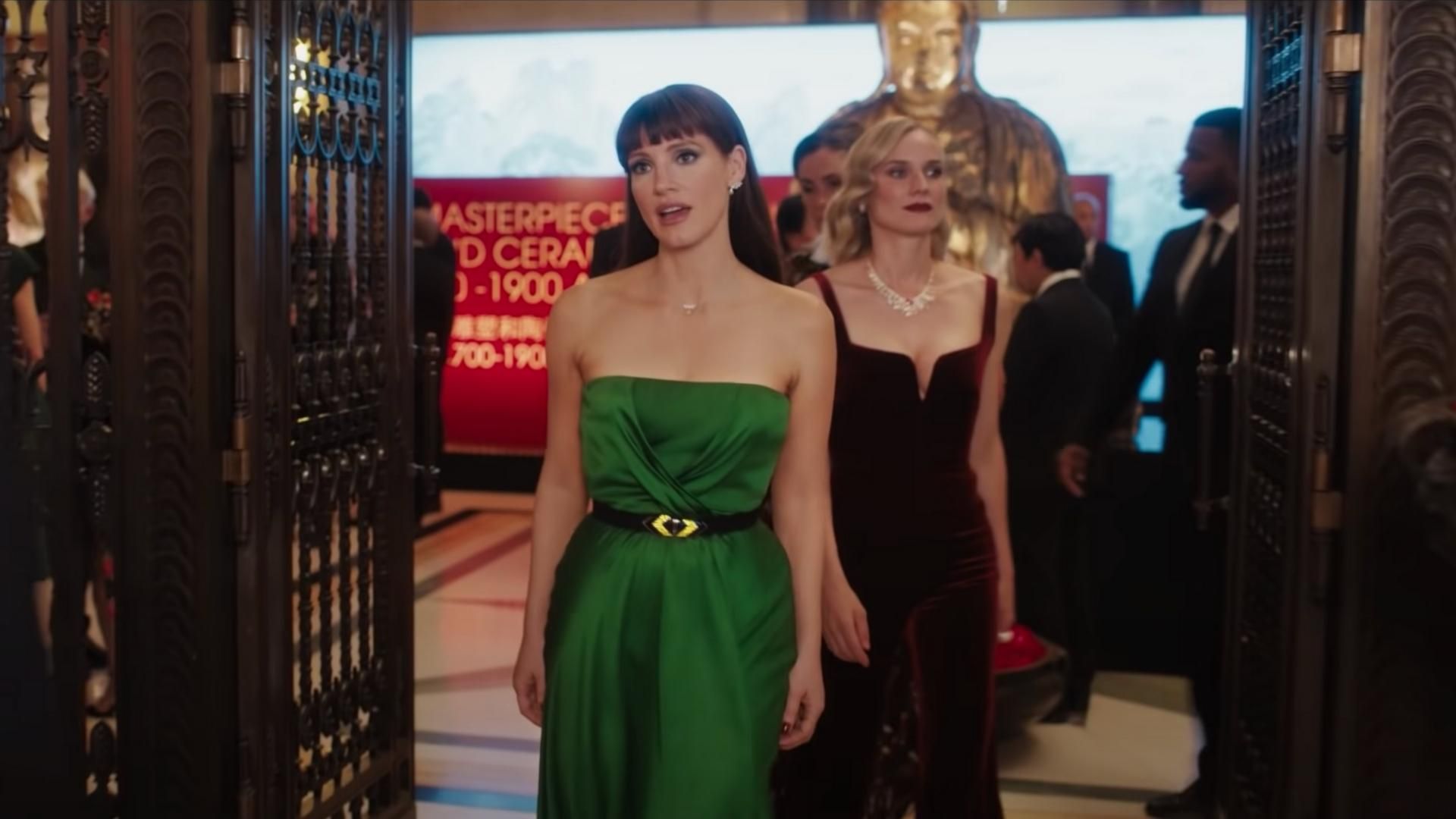 With Jessica Chastain starring in another hotly anticipated movie, "The 355," we figured now is a good time to look back at her finest performances to date.
---
'Jolene' (2008) "Jolene" is Chastain's first major theatrical role, and while it's not a particularly great film, it did serve as a promising showcase for a star-to-be. Here Chastain plays a runaway teen who learns some hard but valuable life lessons on the road. There's a vulnerability to her character here that we don't often see in her later, stronger characters.
---
'The Debt' (2011) It never hurts to appear in a movie where you and Dame Helen Mirren play different versions of the same character. Chastain proved plenty capable of holding her own alongside Mirren as the two explored different ides of a Mossad agent haunted by the legacy of a dark mission in the 1960's.
---
'Interstellar' (2014) Director Christopher Nolan is often criticized for a lack of complex, multifaceted female characters in his films. It's fitting that Chastain would help break that trend. In "Interstellar," she played the adult version of Murph, daughter of Matthew McConaughey'sastronaut hero who bitterly resents her father's long absence. There's a raw anger to her performance her that make the character stand out nicely.
---
'Take Shelter' (2011) "Take Shelter" proved to be a terrific combination of up-and-coming actors and director. Chastain starred alongside Michael Shannon in this Jeff Nichols film about a family man haunted by visions of apocalyptic doom. In many ways, Chastain had the more difficult task here, and she brought a terrific blend of subtlety and pathos to the role of an overburdened wife.
---
'The Tree of Life' (2011) Director Terrence Malick is more interested in mood and imagery than things like dialogue, so it's not always easy for an actor to stand out amid all the gorgeous visuals and obtuse plotting. Fortunately, Chastain proved more than up for the challenge in "The Tree of Life,"relying on body language and facial expressions to convey the lyrical beauty of Malick's story.
---
'Miss Sloane' (2016) Chastain proved to be a real tour de force in this 2016 legal thriller. Here, she plays Elizabeth Sloane -- a powerful lobbyist who finds herself switching sides to help advocate for an anti-gun law. The film's already snappy script is further elevated by Chastain's charismatic and mesmerizing performance.
---
'Crimson Peak' (2015) Chastain's eye for picking out great horror films again served her well in this 2015 Guillermo del Toro film. Less a real horror film than a lavishly designed Victorian romance, "Crimson Peak" is a gorgeous film with some top-notch performances from Chastain and her co-stars. It's especially fun to see Chastain play the dark, twisted villain for a change.
---
'Mama' (2013) No one works in Hollywood for long without starring in a few horror movies. Fortunately, Chastain showed good judgment by starring in this twisted 2013 tale about two young girls who return after a five-year disappearance. Naturally, it's not an altogether happy reunion, as the girls are accompanied by a supernatural force named "Mama."
---
'The Help' (2011) 2011 was the year Chastain really exploded into the public consciousness, appearing in no less than six films over the course of the year. She was at her funniest and most crowd-pleasing in "The Help," playing a frazzled newlywed unwittingly breaking down racial barriers in 1960's Mississippi. They weren't the stars of the film, but Chastain and Octavia Spencer frequently stole the show.
---
'Zero Dark Thirty' (2012) "Zero Dark Thirty" truly cemented Chastain's place in Hollywood. This dramatized take on the hunt for Osama bin Laden (with Chastain playing a fictional CIA analyst named Maya), wound up earning her an Academy Award nomination and a Golden Globe award. Some may take issue with the film's depiction of the events in question, but Chastain's performance is unimpeachable.
---
'Molly's Game' (2017) The Oscar-nominated actor is gunning for her best shot at actually taking home a trophy for her effortless take on writer-director Aaron Sorkin's dialogue. Sorkin's directorial debut casts Chastain as a fallen Olympic skier prodigy-turned-underground poker madam and she's scary-good.