Jessica Chastain Spoofs Hollywood Auditions in 'Hot' 'Tonight Show' Video
Jessica Chastain is here to show what "every audition ever" is like.
The two-time Oscar nominee is never shy about speaking up for herself and others. That's part of why we love her, in addition to her obvious talent. She was just on "The Tonight Show Starring Jimmy Fallon" to talk about her new movie "Molly's Game," and the recent roundtable interview she had with several fellow actresses.
Part of the actress roundtable covered the recent sexual harassment allegations. Chastain told Fallon she got pushback for speaking out on that topic -- even getting an email from an (unnamed) actor telling her she was using her platform irresponsibly and should simmer down. That just emboldened her.To illustrate part of the problem in a more lighthearted "Tonight Show" fashion, Fallon and Chastain shot this spoof of the Hollywood audition process: "Murdered -- but hot!"
Chastain was also there to promote her movie about high-stakes poker maven Molly Bloom:"Molly's Game" opens December 25th.
Want more stuff like this? Like us on Facebook.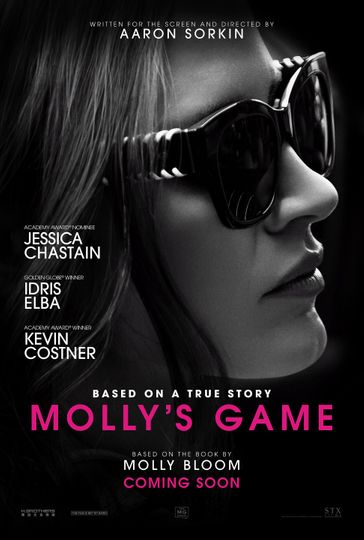 "Deal with her."
Molly Bloom, a young skier and former Olympic hopeful becomes a successful entrepreneur (and a target of an FBI investigation) when she establishes a high-stakes,... Read the Plot