Mark Wahlberg Reunites With '2 Guns' Director for Rescue Dog Flick 'Arthur the King'
Mark Wahlberg is going to the dogs: The star is re-teaming with his "2 Guns" director for a flick about an adventurer who rescues a stray pooch while embarking on a grueling outdoor competition -- and makes a loyal friend in the process.
Variety was first to report the news that director Baltasar Kormakur has signed on for the flick, tentatively titled "Arthur the King," based on the 2017 book "Arthur: The Dog Who Crossed the Jungle to Find a Home." This is the third time that Koramakur and Wahlberg have collaborated, following 2013's "2 Guns" and 2012's "Contraband."
Here's the scoop on the true story told in "Arthur," according to Variety:
The book was written by Mikael Lindnord, the captain of a Swedish adventure racing team, and follows Lindnord and the wounded stray dog he met during a 400-mile race through the Ecuadoran jungle. After Lindnord threw him a meatball, the dog followed the team through some of the toughest terrain on the planet. Lindnord decided to adopt the dog and brought him back to Sweden.
Wahlberg is set to play Lindnord, as well as produce the project. Lindnord is also serving as a producer, with the flick set up at Paramount Players.
Before cameras roll on "Arthur the King," Wahlberg is shooting another Paramount feature, "Infinite," with director Antoine Fuqua. Variety reports that production on "Arthur" will begin sometime in early 2020, after "Infinite" wraps.
[via: Variety]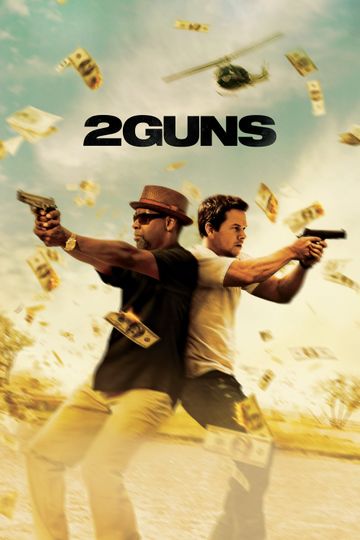 "2 Guns, 1 Bank."
A DEA agent and an undercover Naval Intelligence officer who have been tasked with investigating one another find they have been set up by the mob -- the very organization... Read the Plot