Melissa Leo Is 'The Most Hated Woman in America' in Netflix Trailer
Netflix just released a trailer for the upcoming true crime biopic "The Most Hated Woman in America," and the story proves that truth really is stranger than fiction.
Madalyn Murray O'Hair, founder of American Atheists, led the charge in a 1963 Supreme court ruling to end Bible-reading in U.S. public schools, leading Life magazine to declare her the Netflix film's title. Decades later, she and two family members were kidnapped and murdered by a convicted felon on parole who had been an employee of American Atheists.
According to Netflix, "'The Most Hated Woman in America' captures the rise and fall of a complex character who was a controversial villain to some and an unlikely hero to others." The movie stars Oscar winner Melissa Leo as O'Hair, and co-stars Josh Lucas, Anna Camp, Sally Kirkland, Peter Fonda, Adam Scott, Vincent Kartheiser, and Juno Temple.
Watch the trailer:"The Most Hated Woman in America" just had its world premiere March 14 at SXSW, and Netflix is giving it a super-quick turnaround, making it available for streaming on Friday, March 24.
Want more stuff like this? Like us on Facebook.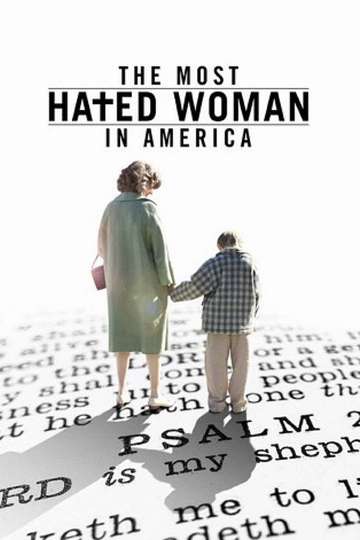 1 hr 31 min
Mar 14th, 2017
The true story of Madalyn Murray O'Hair -- iconoclast, opportunist, and outspoken atheist -- from her controversial rise to her untimely demise. Read the Plot