Meryl Streep Joins 'Mary Poppins' Sequel: Report
Disney's upcoming "Mary Poppins" sequel may be getting a major dose of star power: A new report states that Oscar winner Meryl Streep is currently in negotiations to join the cast.
Variety has the scoop that Streep may be joining the flick, which stars Emily Blunt as the titular fantastical nanny and "Hamilton" mastermind Lin-Manuel Miranda as a new Poppins pal, Jack the lamplighter. According to the trade, Streep is rumored to be playing a new character named Topsy, who is Mary Poppins' cousin.
Streep's casting adds another level of cachet to the flick, which so far is a bit of a curiosity. While Disney purists may scoff at the idea of making a sequel to the 1964 classic, it seems to be differentiating itself from its predecessor by adapting an entirely new set of tales from author P.L. Travers's "Poppins" book series, and populating itself with supporting characters not seen in the original film.
The sequel, known as "Mary Poppins Returns," takes place in Depression-era London, and centers around the now-grown Jane and Michael Banks, and Michael's three children. Poppins returns to her former charges after they suffer a personal loss, and helps them rediscover the joy that has been missing from their lives.
If Streep does indeed join the flick, it will be the third time she's worked with Blunt, who she starred with in both "The Devil Wears Prada" and "Into the Woods," both of which garnered her Oscar nominations. It would also be a reunion between Streep, Blunt, and the "Into the Woods" creative team -- including director Rob Marshall -- who are adapting the property. David Magee ("Life of Pi," "Finding Neverland") is writing the screenplay, and Marc Shaiman ("Hairspray") is composing new songs.
"Mary Poppins Returns" is slated for release on December 25, 2018.
[via: Variety]
Photo credit: Getty Images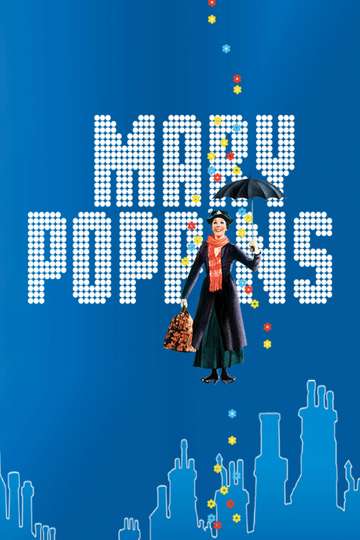 "It's supercalifragilisticexpialidocious!"
2 hr 19 min
Aug 27th, 1964
Showtimes & Tickets
A magical nanny employs music and adventure to help two neglected children become closer to their father. Read the Plot