'Werewolf by Night' Introduces MCU Audiences to Marvel's Monster Universe
Accomplished composer and first-time director Michael Giacchino delivers thrills and old school scares in Marvel Studios' first "Special Presentation."
Premiering on Disney+ beginning October 7th is the new hour-long short film 'Werewolf by Night,' which is based on the Marvel character created by Roy Thomas, Jean Thomas, Gerry Conway and Mike Ploog.
Directed by Oscar-winning composer Michael Giacchino ('Up'), the short movie is the first ever "Marvel Studios Special Presentation" and introduces audiences to Marvel's monster characters including Werewolf by Night, Man-Thing, and monster-hunter, Elsa Bloodstone.
The result is a fun and slick short film that has all the thrills and action you expect from a Marvel project but is clearly inspired by the classic Universal Monsters movies of the 30s, 40s, and 50s.
'Werewolf by Night' starts with a retro "Marvel Studios Special Presentation" logo, that is reminiscent of CBS's "Special Presentation" logo from the 70s and is followed by a black and white version of Marvel's opening film credits.
In fact, the entire movie (with the exception of the final shot) is in black and white, which adds to the classic monster movie tone Giacchino was going for. After the death of monster-hunter Ulysses Bloodstone, his acolytes assemble at Bloodstone Manor to compete for a powerful supernatural relic.
On hand are Bloodstone's widow, Verusa (Harriet Sansom Harris), his daughter, Elsa Bloodstone (Laura Donnelly), and hunters Jack Russell (Gael Garcia Bernal), Billy Swan (Al Hamacher), Linda (Eugenie Bondurant), Jovan (Kirk Thatcher), and Simon (Leonardo Nam). In order to win the relic, the hunters must track down and kill the monster Man-Thing, who also goes by the name Ted.
But Elsa soon discovers that Jack is keeping secrets of his own and is actually friends with Man-Thing. After the two pretend to destroy the creature, but actually let him go free, Jack discovers that the relic has the power to reveal any monster disguised as a human.
Verusa soon uses the relic to reveal that Jack is actually the Werewolf by Night. Now, Elsa must decide if she will help her new friend survive, betraying her family name, or assist Verusa and the other hunters in killing Jack Russell and the Werewolf by Night.
As a longtime Marvel fan, and one who grew up reading the classic comics of the 70s and 80s, I really enjoyed seeing these classic Marvel monsters all in one movie. Long before the MCU existed, Man-Thing was actually made into a terrible low-budget feature film in 2005. This Special Presentation completely redeems the character and is by far the best use of Man-Thing in live-action, ever! The character also looks amazing and is well used in the short.
Fans of the recent 'Werewolf by Night' comic book run by Taboo, Benjamin Jackendoff, and Scot Eaton, which featured Jake Gomez as the title character, will be slightly disappointed that Gomez is not included in the special. But this being the MCU, there is time to introduce that character in the future, and I thought Giacchino was wise to focus his limited time on Jack Russell.
As Russell, Gael Garcia Bernal is excellent and brings all the fear and vulnerability you would expect from someone that can transform into a monster. Once he does transform, I was really impressed with how the Werewolf looks, using practical effects rather than CGI. He looks just like he did in the 70's comics.
In fact, the old school vibe of the film really works, and adds to the classic monster movie tone of the project. The use of Black and White, as well as the brief color at the end, were also smart directorial choices by Giacchino. While the composer has directed a short film and an episode of 'Star Trek: Short Treks' in the past, it is safe to say that this is the most high-profile project he has ever helmed, and I for one am very excited to see what he directs next.
Giacchino clearly has a feel for these particular Marvel characters, and a specific vision with the use of Black and White and the monster movie tone. He also had the right idea to go practical when possible with the effects, rather than using CGI, and of course the music is great and adds to the mood of the overall piece.
In addition to Bernal, Laura Donnelly is a stand-out as Elsa Bloodstone, but again, Marvel fans looking for her to transform into a vampire this time around, will have to wait from her next MCU appearance. Donnelly gives the character a lot of spunk and is both emotionally and physically strong in her action scenes as well as her dramatic moments standing up to her step-mother.
Harriet Sansom Harris was the weak spot for me in the acting performances, as her version of Verusa seems too over-the-top at times and doesn't feel as authentic as Bernal or Donnelly's performances. The other monster-hunters all bleed together and are rather forgettable.
Given the "Special Presentation" aspect of the short, it's unclear where in the MCU we may see these characters again. With an upcoming 'Blade' feature film in the works with Oscar-winner Mahershala Ali, that's probably a safe bet, but future appearances of Moon Knight or Kit Harrington's Black Night from 'Eternals,' could also include some of these monster characters as they are all tied to each other in the comics.
Regardless of where we see Elsa Bloodstone or Jack Russell next, 'Werewolf by Night' is a blast and a really fun way of reintroducing these classic comic book characters to the MCU audience. Michael Giacchino proves that he is ready to do a lot more than just compose the music for movies with his sharp directing, and both Gael Garcia Bernal and Laura Donnelly give impressive and layered performances bringing these beloved characters to life on screen.
'Werewolf by Night' receives 4 out of 5 stars.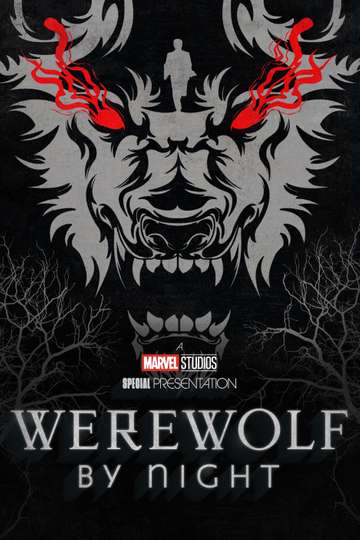 "There's no escaping the night."