New 'Bridget Jones's Baby' Trailer Delivers Dueling Dads
The new trailer for "Bridget Jones's Baby" doubles down on the dueling baby daddy drama, pitting Mark (Colin Firth) and dashing American Jack (Patrick Dempsey) against each other on the doting father-to-be front.
New footage in this clip reveals that Bridget's (Renee Zellweger) hot-and-heavy tryst with Jack occurs only days before she falls back into bed with her ex. That wonky timeline makes it impossible for Bridget and her OBGYN (Emma Thompson) to determine exactly when Ms. Jones conceived, and sets up the main plot of the film: Mark and Jack competitively vying for Bridget's affections while the men attend doctor appointments, birthing classes, and eventually team up to carry her to the hospital to deliver. (Why they couldn't have just called an ambulance or a cab, we may never know, but that's a question best reserved for a non-rom-com.)
In the midst of trying to sort out all those baby daddy issues, Bridget also has to decide who she wants to be the father -- and ultimately end up with. Will it be the exciting new man who swept her off her feet, or the familiar one she can't let go of after all these years? Fans will have to wait for the film to deliver its answer.
"Bridget Jones's Baby" is due in theaters on September 16.
Photo credit: YouTube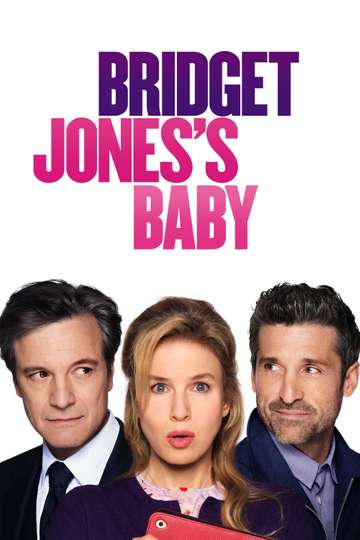 "Relationship status: beyond complicated"
After breaking up with Mark Darcy, Bridget Jones's 'happily ever after' hasn't quite gone according to plan. Fortysomething and single again, she decides to focus... Read the Plot