R-Rated 'Eighth Grade' Offering Free Screenings for All Ages in All 50 States
Big catch: It's only for Wednesday night, August 8.
But if you don't have big plans for 8/8 evening (aka tomorrow, as of this writing), consider tracking down a local screening of "Eighth Grade."
The coming-of-age comedy has earned raves from critics (98 percent fresh) and viewers. However, it's struggling to reach its target young teen base because it was slapped with an R-rating.
So for one night only there will be free screenings for all ages. Eff the R!
Head here for a list of theaters from all 50 states.
"Eighth Grade" -- starring Elsie Kate Fisher, Daniel Zolghadri, Fred Hechinger, Imani Lewis, Luke Prael, Catherine Oliviere, Josh Hamilton, and Emily Robinson -- has a super-high Metascore of 90. For comparison, "Incredibles 2" has a Metascore of 80, "Avengers: Infinity War" has 68, and "Mission: Impossible - Fallout" has 86.
The film has been crushing in its limited release, ranking No. 13 on the box office chart from this past weekend despite only opening in about 1,000 theaters. It's The Little Movie That Could!
Want more stuff like this? Like us on Facebook.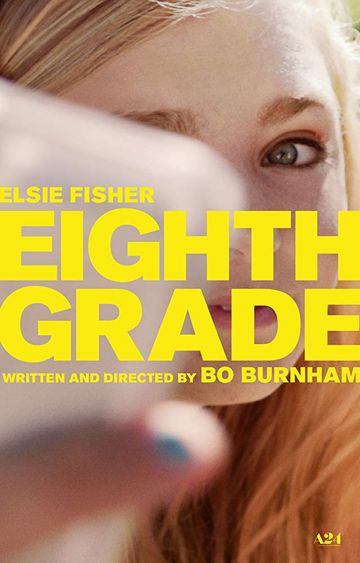 "Based on the most awkward year of your life"
Thirteen-year-old Kayla endures the tidal wave of contemporary suburban adolescence as she makes her way through the last week of middle school — the end of her... Read the Plot