Ridley Scott Reveals 'Prometheus 2' Title: 'Alien: Paradise Lost'
Ridley Scott has been dropping lots of details about his follow-up to "Alien" prequel "Prometheus" in recent months, and now, the director has shared the flick's new name.
In an interview with Hey U Guys, Scott said that rather than go with the traditional "Prometheus 2," the flick's title would instead draw inspiration from a famous epic poem, and be called "Alien: Paradise Lost." In addition to providing more of a direct link to the "Alien" franchise -- which Scott has said in the past that the "Prometheus" flicks will eventually do -- that title also gives filmgoers a bit of a taste of Scott's inspiration for the film's plot.
In case you're a bit rusty on high school English, here's Hey U Guys explaining John Milton's poem:
Building on the literary heritage of the previous film the allusion to John Milton is certain to have implications for the film's plot. Dealing with the Fall of Man, Milton's epic poem deals with the fall of Satan and the expulsion of Adam and Eve from the Garden of Eden – the loss of innocence and a terrifying, irreversible act is surely going to be a factor in the journey towards the events of Alien.

Of Mans First Disobedience, and the Fruit
Of that Forbidden Tree, whose mortal taste
Brought Death into the World, and all our woe,
With loss of Eden, till one greater Man
Restore us...
-- The opening of John Milton's Paradise Lost.
Later, Hey U Guys caught up with Scott again to have the director explain more about the choice for the flick's title.
"Because we're heading back to why and how and when the beast was invented," Scott told the site of his thought process with the name. "We'll go back in to the back door of the very first Alien [movie] I did 30 years ago."
Sounds pretty cool to us. No word yet on when "Alien: Paradise Lost" is set to hit theaters, though we expect we'll hear more from Scott himself soon. Stay tuned.
[via: Hey U Guys]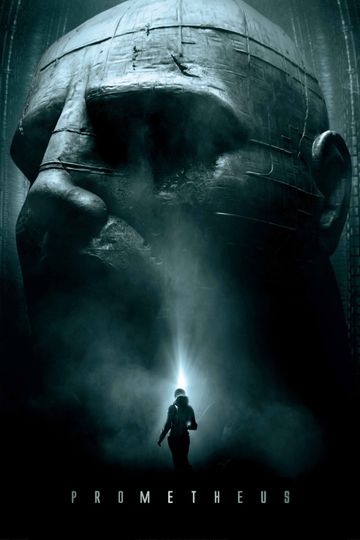 "The Search for Our Beginning Could Lead to Our End."
A team of explorers discover a clue to the origins of mankind on Earth, leading them on a journey to the darkest corners of the universe. There, they must fight... Read the Plot