Robert Pattinson Races to Get Cash in New 'Good Time' Trailer
Edward Cullen, who?
A nearly unrecognizable Robert Pattinson continues to impress with his recent film choices in the new trailer for "Good Time." This one is a bit more action-packed than the first teaser, and shows Pattinson's low-life thief Constantine racing against the clock to find bail money for his imprisoned, mentally disabled brother.
Over the course of one madcap night, Constantine runs all over the seedy underbelly of New York City, growing increasingly more desperate. Mayhem and violence are hard on his heels. Meanwhile, his brother faces a troubling, dangerous situation in Rikers.
The trailer hints at a hypnotic head-trip of a movie, and Pattinson is very believable as a jittery tweaker. Both Pattinson and the movie got good reviews at the Cannes Film Festival. This performance, as well as that in "The Lost City of Z," should complete his transformation from "Twilight" heartthrob to rising young indie actor.
"Good Time" opens in theaters August 11.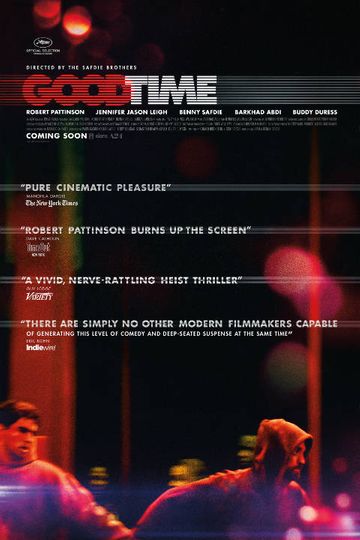 "Are you ready for a Good Time?"
1 hr 42 min
Nov 21st, 2017
After a botched bank robbery lands his younger brother in prison, Connie Nikas embarks on a twisted odyssey through New York City's underworld to get his brother... Read the Plot