'Star Wars: The Last Jedi' Blooper Reel Shows Carrie Fisher Repeatedly Slapping Oscar Isaac
We always appreciate a good blooper reel, and "Star Wars: The Last Jedi" has one.
The silly outtake video was unveiled Wednesday, in coordination with the release of the film on Blu-ray and DVD. It features funny moments involving numerous "Episode VIII" stars, but a scene featuring the late Carrie Fisher as General Leia Organa is the most prominent among them. For the first 35 seconds of the blooper reel, we see her soundly slapping Poe Dameron (Oscar Isaac) just before demoting him. Poor Isaac is shown being hit in the face at least 40 times in that short span, all while Fisher maintains an absolutely straight face.
Although the slap outtakes fill the bulk of the blooper reel, there are other ones worth watching as well. The stars of the film make some of the strangest and most entertaining faces, and John Boyega shows how seamlessly he slips between accents.
Watch the gag reel below.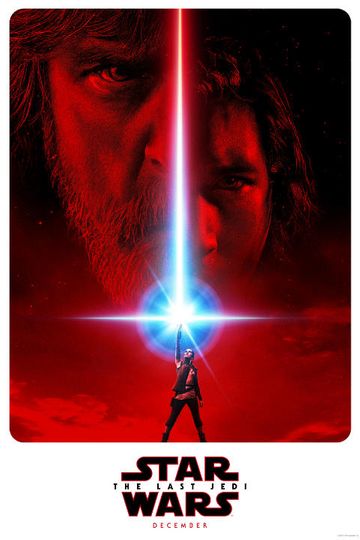 "Darkness rises... and light to meet it"
2 hr 32 min
Dec 15th, 2017
Rey develops her newly discovered abilities with the guidance of Luke Skywalker, who is unsettled by the strength of her powers. Meanwhile, the Resistance prepares... Read the Plot