'Stranger Things' Star Finn Wolfhard's Zac Efron Impression Is Pretty Great
Apparently all of the "Stranger Things" boys love "High School Musical."
The four young lads -- Finn Wolfhard (Mike), Gaten Matarazzo (Dustin), Caleb McLaughlin (Lucas), and Noah Schnapp (Will) -- had a great time together on "The Tonight Show," shortly after their costar Millie Bobby Brown was a solo guest.
Jimmy Fallon asked if the guys get along in real life. They joked that they hate each other, then Finn shared a story about hanging out Halloween night. They were supposed to watch scary movies, but when Finn showed up, they were watching "High School Musical."
Gaten said Sadie Sink -- who plays new character Max in "Stranger Things" Season 2 -- is a big fan of "High School Musical," and so is his own sister. So when Sadie started singing some "High School Musical" songs on set, that "opened the floodgates" in Gaten's memory and he found himself knowing every word.
Finn said the whole reason he played basketball is because of Zac Efron's character Troy Bolton. So he got up and briefly showed off his impression of Zac Efron's Troy.
Watch the impression around the 3:15 mark:Then Caleb slightly corrected Finn on how Efron held his head.
finn wolfhard reenacted zac efron's bet on it scene from hsm2 on tv lmfao

— jacky (@jackyespinosaa) November 3, 2017
— Team_ZacEfron (@Team_ZacEfron) November 3, 2017
can u believe Finn wolfhard played basketball because of zac efron. A true child of this generation.

— moira (@MADMlKES) November 3, 2017
HIGH SCHOOL MUSICAL 4
Starring- Finn Wolfhard as Zac Efron

— Peri (@strangersith) November 3, 2017
But @FinnSkata impression of @ZacEfron doing troys dance was on point ????????

— Al ???? (@allytal) November 3, 2017
You should also watch their Dance Battle:Now we just need a Zac Efron impression of Mike Wheeler...
"Stranger Things 2" is currently streaming on Netflix.
Want more stuff like this? Like us on Facebook.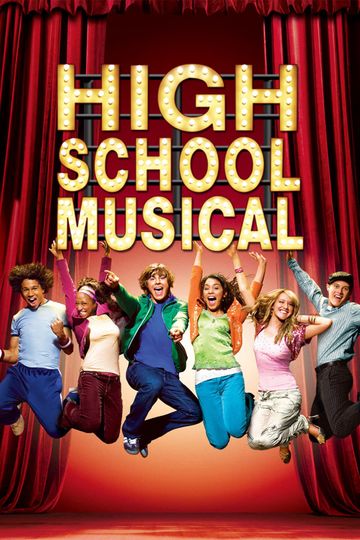 1 hr 38 min
Jan 20th, 2006
Troy, the popular captain of the basketball team, and Gabriella, the brainy and beautiful member of the academic club, break all the rules of East High society when... Read the Plot