'The Lion King' Set Photo Brings Simba, Timon, and Pumbaa Back Together
Hakuna Matata, everyone!
Director Jon Favreau is still hard at work on Disney's live-action "The Lion King" movie, which is headed to theaters in July 2019.
Back in December, he shared a set photo with the human Simba, played by Donald Glover. Just yesterday, Favreau shared a new photo from what looks like the recording booth. Glover was back as Simba, this time joined by Seth Rogen as Pumbaa and Billy Eichner as Timon.
(Nice Donald Duck sweater, Donald!) Jon kinda botched Seth's tag, but Rogen also shared the same photo:
Yeah, it sure looks like they gathered to record their rendition of "Hakuna Matata," the classic song from the 1994 animated film.
And that might answer the question "Where's Beyoncé ?" since she's playing Nala. Nala wasn't part of that particular song.
This live-action "Lion King" remake started production last year. We're on standby for more official intel -- like a poster, photos, or even a trailer.
But since we just got the first "Aladdin" teaser the other day, and "Aladdin" is coming out in May vs. "The Lion King" in July, it may be just a little bit before we feel the love tonight. It's the circle of marketing!
"The Lion King" is scheduled to open in theaters July 19th, 2019.
Want more stuff like this? Like us on Facebook.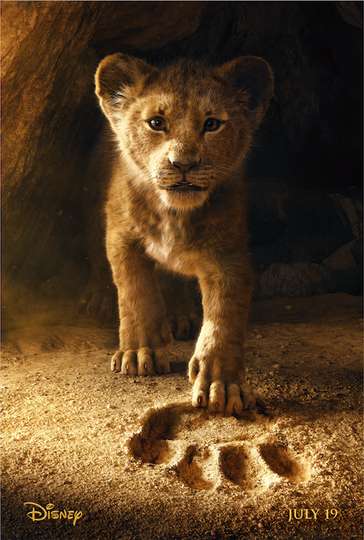 "The King has Returned."
Showtimes & Tickets
Simba idolizes his father, King Mufasa, and takes to heart his own royal destiny. But not everyone in the kingdom celebrates the new cub's arrival. Scar, Mufasa's... Read the Plot