'Top Gun' Editor Returning to Work on Sequel 'Maverick'
"Top Gun" editor Chris Lebenzon is returning to the danger zone.
Lebenzon has been tapped to edit "Top Gun: Maverick," the sequel to the 1986 classic starring Tom Cruise.
Lebenzon and co-editor Billy Weber earned an Oscar nomination for their work cutting the original, which was directed by Tony Scott.
"Top Gun: Maverick" is directed by Joseph Kosinski and also stars Val Kilmer, Miles Teller, Jennifer Connelly, Jon Hamm, and Glen Powell. Jerry Bruckheimer returns as producer.
After his stint on the original "Top Gun," Lebenzon went on to earn another Oscar nomination for editing 1995's "Crimson Tide." His credits include "Days of Thunder," "Armageddon," and "Enemy of the State." He has also edited Tim Burton's films for the last 25 years, including mostly recently "Dumbo."
"Top Gun: Maverick" opens in theaters June 26, 2020.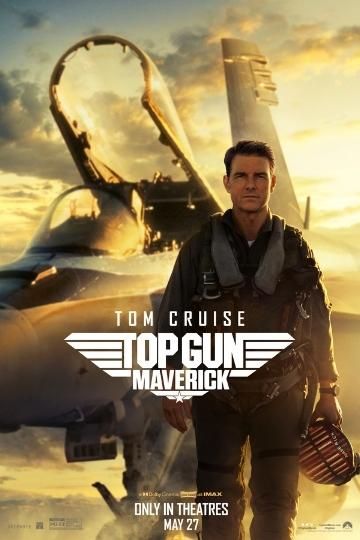 "Feel the need... The need for speed."
2 hr 11 min
May 27th, 2022
Showtimes & Tickets
After more than thirty years of service as one of the Navy's top aviators, Pete "Maverick" Mitchell (Tom Cruise) is where he belongs, pushing the envelope... Read the Plot