'Toy Story 4' Trailer: Woody Hits the Road for a New Adventure
Can you teach an old toy new tricks?
That's the central dilemma in the first full trailer for "Toy Story 4," the newest adventure for Woody (Tom Hanks), Buzz Lightyear (Tim Allen), and the whole toy gang.
When Woody's kid Bonnie and her family hit the road for a family trip, the gang welcomes a new member to the fold: Forky (Tony Hale). But when Forky runs away, Woody follows and finds himself lost ... until he runs into old gal pal Bo Peep (Annie Potts).
Bo opens his eyes to a whole new world — so maybe Woody doesn't have to return to Bonnie. "Sometimes change can be good," she says.
The movie will feature several new toy characters, including a menacing pull-string doll (Christina Hendricks); Duke Caboom, a motorcycle-riding stuntman action figure (Keanu Reeves); a two sassy carnival prizes (Keegan-Michael Key, Jordan Peele).
"Toy Story 4" opens in theaters June 21.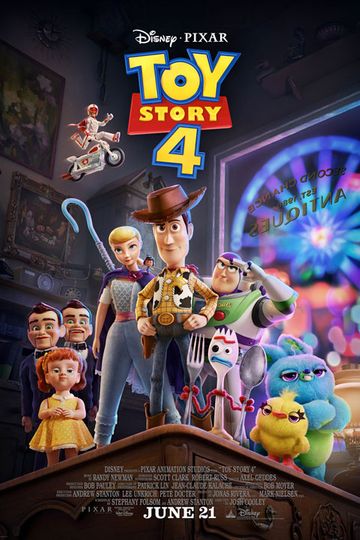 "Get Ready to Hit the Road"
1 hr 40 min
Jun 21st, 2019
Woody has always been confident about his place in the world and that his priority is taking care of his kid, whether that's Andy or Bonnie. But when Bonnie adds... Read the Plot