Vin Diesel Cut 'Fate of the Furious' Scene With The Rock & Jason Statham: Report
If you watch "The Fate of the Furious" and wish there was more of Dwayne "The Rock" Johnson's Hobbs with Jason Statham's Deckard Shaw, well, there almost was.
An extra sequence was filmed, insiders told TheWrap, with a plan to have it run at the very end of the film as a "tag" to the story. "They had early screenings where Johnson and Statham popped so much on-screen together that they were looking at doing a spinoff," one source told TheWrap. Sounds great so far. However, producer/star Vin Diesel reportedly intervened to have the scene killed.
TheWrap named names at that point, saying producer Neal Moritz had the scene filmed without Vin Diesel's knowledge. But when executive producer Samantha Vincent, Diesel's sister, learned about the scene, she told her brother, who was irate. This is all according to insiders. They claim Diesel called NBC Universal to complain, and the studio had theatrical prints recalled and cut the scene.
That said, another insider claims the Statham/Johnson sequence was filmed as bonus content for the digital/DVD/Blu-ray home release. The studio execs and filmmakers saw the scene and "loved it," this insider said, but decided not to use it in the theatrical version because "the sequence would make for a better opportunity somewhere else."
So, whatever happened, it sounds like this particular scene should live on in the home release, when the movie arrives on digital and disc. Vin Diesel's role is still unclear, but considering his rumored feud with Johnson -- made public through Johnson's Instagram rant, toward the end of filming, about "candy asses" on set -- it might be another piece of the puzzle explaining why the two alpha dudes clashed on set.
"The Fate of the Furious" opens today, April 14.
Want more stuff like this? Like us on Facebook.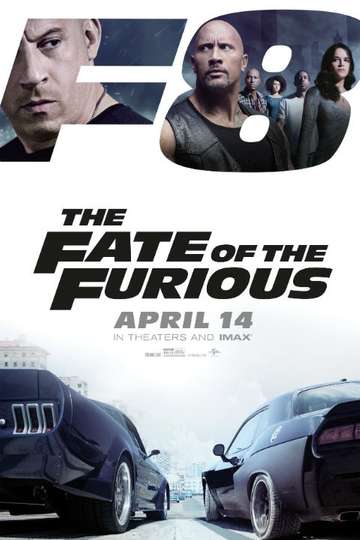 "Family no more."
2 hr 16 min
Apr 14th, 2017
Showtimes & Tickets
When a mysterious woman seduces Dom into the world of crime and a betrayal of those closest to him, the crew face trials that will test them as never before. Read the Plot