Vin Diesel Posts Feel-Good 'xXx' Teaser Ahead of First Trailer
Today -- Monday, July 18 -- is actually Vin Diesel's 49th birthday. Man, time can be fast and furious. Diesel celebrated with fans by posting a teaser for his upcoming movie "xXx: The Return of Xander Cage." This is the third film in the franchise, a sequel to Diesel's 2002 original "xXx," and ... yeah, there was also that "State of the Union" one with Ice Cube in 2005.
Diesel first shared this cute Instagram video with his daughter, noting that the new "xXx" trailer will drop tomorrow (Tuesday, 7/19):

Sure enough, if you head over to Vin's Facebook page -- which has nearly 100 million "likes" -- here's the "AWESOME" post his daughter typed, along with the teaser:

"Damn it feels good to be back."
According to Entertainment Weekly, the new film "finds Xander coming out of a self-imposed exile to face off against a deadly alpha warrior named Xiang. Racing against Xiang and his team to recover a seemingly unstoppable weapon known as Pandora's Box, Xander recruits an all-new group of extreme cohorts and finds himself enmeshed in a vast conspiracy that suggests corruption in the world's most powerful governments."
"xXx: The Return of Xander Cage" also stars Donnie Yen, Samuel L. Jackson, Nina Dobrev, Tony Jaa, Rory McCann, and Deepika Padukone, and it's scheduled for release January 20th, 2017.
Want more stuff like this? Like us on Facebook.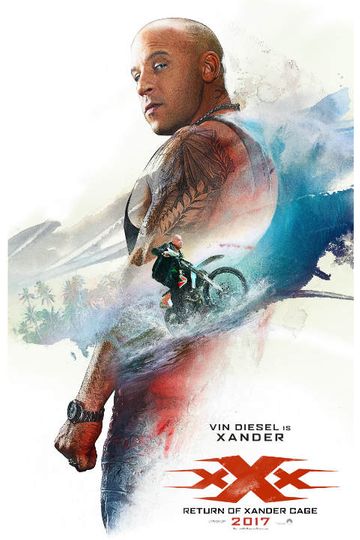 "There are no more patriots, just rebels and tyrants."
1 hr 47 min
Jan 20th, 2017
Extreme athlete turned government operative Xander Cage comes out of self-imposed exile, thought to be long dead, and is set on a collision course with deadly alpha... Read the Plot