'Wolverine 3' Set Photos Show Jackman, Stewart, Possible Major New Character
Is this our first look at Old Man Logan? Hugh Jackman and Patrick Stewart are reprising their respective roles as Logan/Wolverine and Professor Charles Xavier in "Wolverine 3," which is now filming for a 2017 release. JustJared posted more than a dozen photos taken June 9 on the New Orleans set. According to the site, the scene showed the actors rushing out of a casino and into a truck, and they were accompanied by an unidentified young actress.
Here's a taste:
Check out these #Wolverine3 set photos from @JustJared! Exciting! #wolverinepic.twitter.com/4CglFHt1gK

— Nerd Fit (@nerdfitnews) June 10, 2016

Check out all of the photos on the site.
There were rumors that "Wolverine 3" might cover the "Old Man Logan" storyline, which is set many years in the future -- and these photos do show Professor X looking a little long in the tooth. Fox producer Simon Kinberg recently confirmed that "Wolverine 3" would be rated R and "kind of like a Western in its tone," in a bold, very different way than we're used to.
Few other details have been shared about the movie so far, but some fans suspect that girl with the actors in the photo might be playing X-23 (Laura Kinney), who is the female clone of Wolverine, with her own regenerative healing and adamantium claws. It's possible the girl is someone else, and X-23 (if she's definitely involved) is played by an older actress.
This final Wolverine film from Hugh Jackman is currently scheduled for release on March 3, 2017.
Want more stuff like this? Like us on Facebook.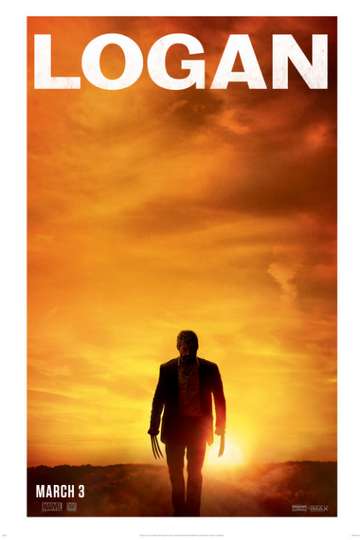 "His time has come."
Showtimes & Tickets
In the near future, a weary Logan cares for an ailing Professor X in a hideout on the Mexican border. But Logan's attempts to hide from the world and his legacy... Read the Plot