'Zombieland 2' Is Finally Happening With Original Cast Members
"Zombieland" is coming back to life!
Almost 10 years after the hit horror comedy came out, the original cast members —  Woody Harrelson, Emma Stone, Jesse Eisenberg and Abigail Breslin — are reuniting for a sequel.
According to The Hollywood Reporter, director Ruben Fleischer will also return, as will original writers Paul Wernick and Rhett Reese (who've been busy in recent years penning the "Deadpool" movies).
The sequel is set to begin production in January for a release date in October 2019, when the original will celebrate its 10th anniversary.
The post-apocalyptic horror comedy followed four survivors of an epidemic that turned most Americans into the undead. They eventually formed an unlikely, sometimes contentious family.
The sequel will the take the family from the White House to the American heartland as they face off against new kinds of zombies that have evolved since the first movie, as well as some new human survivors. And most of all, they will have to face the growing pains of their own snarky, makeshift family.
No word on if Bill Murray, who appeared in the original as his human self and was seen as his undead self, will make another cameo in the sequel.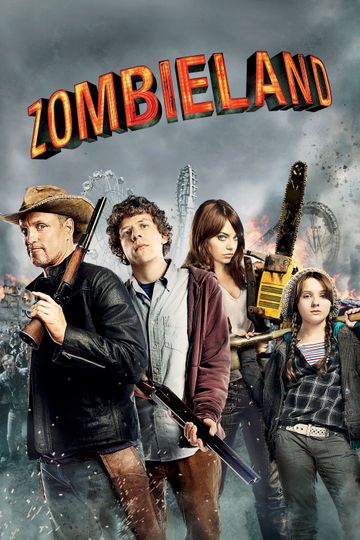 "Nut up or shut up."
Columbus has made a habit of running from what scares him. Tallahassee doesn't have fears. If he did, he'd kick their ever-living ass. In a world overrun by zombies,... Read the Plot