August 11th, 2015
by Moviefone Staff
5 Rappers Who Became Movie Stars
His dramatic turn as a boxing promoter opposite Jake Gyllenhaal and Rachel McAdams in "Southpaw" earned Curtis "50 Cent" Jackson raves from critics, but the multiplatinum rapper is hardly the first hip-hop artist to conquer Hollywood.
Here are five double threats who successfully made the foray into feature films.

Will Smith
Newsweek once called him "the most powerful actor in Hollywood" but Smith actually began his career as one half of the hip-hop duo DJ Jazzy Jeff and The Fresh Prince. He went on to star in the '90s sitcom "The Fresh Prince of Bel-Air" before making the leap to movie stardom in 1995's "Bad Boys" and a year later solidified himself as an action star in the hit "Independence Day." However it's his performances in drama that earned him the most acclaim of his career, scoring two Best Actor Oscar nods for 2001's "Ali" and 2006's "The Pursuit of Happyness."

Ice Cube
No stranger to the spotlight, Cube silenced his naysayers with a standout performance in the 1991 drama "Boyz n the Hood." Since then, the N.W.A. frontman has proven his acting chops trading barbs opposite Kevin Hart in "Ride Along" and instilling fear as a biker gang leader in "Torque." He also held his own opposite Anthony Anderson and Cedric the Entertainer in the "Barbershop" movies. When his beginnings as a rapper are are chronicled in the NWA biopic "Straight Outta Compton," it is his son O'Shea Jackson Jr. who will portray him when the film hits theaters Aug. 14.

Ludacris
Chris "Ludacris" Bridges first gained notoriety as a rapper selling 3 million copies of his debut major label album in 2000. But it was his follow-up performance for years later in "Hustle & Flow" that really got people talking. In addition to regular appearances in the "Fast and Furious" franchise, the Atlanta native plays will be seen next as a musician in the basketball drama "Sweetwater," about the first African-American contracted to play in the NBA.

Queen Latifah
It's true that she's been nicknamed "The First Lady of Hip-Hop" but Queen Latifah is equally revered in Hollywood. She was the first female rapper to be nominated for an Academy Award (for 2002's "Chicago"), has her own star on the Hollywood Walk of Fame and has gone on to star in everything from the big screen adaptation of the Broadway musical "Hairspray" to lending her voice to the animated film "Ice Age."

Mark Wahlberg
He may be a major player in Hollywood now but, a few decades ago, Mark Wahlberg was best known as the frontman for '90s hip-hop act Marky Mark and the Funky Bunch. Luckily, he made the transition from teen idol to respected actor seem painless, winning countless accolades for performances in "Boogie Nights," "The Departed" and "Planet of the Apes."
"Southpaw" is in theaters now. Watch the trailer below.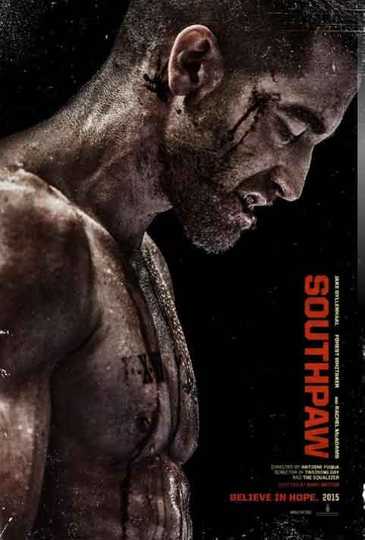 Southpaw
"Believe in Hope."
Billy "The Great" Hope, the reigning junior middleweight boxing champion, has an impressive career, a loving wife and daughter, and a lavish lifestyle. However,...Read the Plot
Watch Trailer