October 5th, 2015
by Katie Roberts
Jon Voight Joins 'Harry Potter' Spinoff 'Fantastic Beasts'
The eclectic cast of "Harry Potter" spinoff "Fantastic Beasts and Where to Find Them" keeps growing, and this time, an Oscar winner is joining the ranks.
According to The Hollywood Reporter, Jon Voight has been added to the ensemble in an undisclosed role. He joins fellow Oscar winner Eddie Redmayne, who's playing protagonist Newt Scamander, a magizoologist who penned the titular tome, a textbook used by Hogwarts students in the "Potter" series.
In addition to Voight's casting, THR also has the scoop that two other actresses have also been cast. They are Humans," and Carmen Ejogo, who starred in "Selma." Like Voight, their roles are being kept under wraps for now.
The script for "Fantastic Beasts" is being penned by "Potter" author J.K. Rowling, and while there have been no real plot details divulged yet, Rowling did tease on Twitter that the American version of Hogwarts School of Witchcraft and Wizardry will be featured in some way in the flick. "Beasts" takes place in New York City approximately 70 years before the events of "Harry Potter and the Sorcerer's Stone."
"Fantastic Beasts and Where to Find Them" also stars Colin Farrell, Katherine Waterston, Alison Sudol, Dan Fogler, Ezra Miller, and Samantha Morton. It's due in theaters on November 18, 2016.
[via: The Hollywood Reporter]
Photo credit: Getty Images for SHOWTIME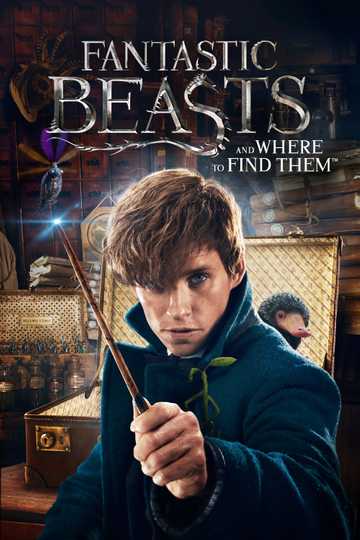 Fantastic Beasts and Where to Find Them
In 1926, Newt Scamander arrives at the Magical Congress of the United States of America with a magically expanded briefcase, which houses a number of dangerous creatures and their habitats. When the creatures... Read More