Laverne Cox Cast as Dr. Frank-N-Furter in Fox's 'Rocky Horror' Remake
Fox's upcoming remake of the horror-comedy-musical cult classic "The Rocky Horror Picture Show" just booked the perfect star: Laverne Cox, who will play Dr. Frank-N-Furter in the telepic.
The role was originated by Tim Curry, who played Frank-N-Furter -- a self-described "sweet transvestite" -- in the Broadway show, then the 1975 movie. According to Deadline, the project had been stalled for a while, but now, with Cox on board, it's gotten the official greenlight, and is set to debut on Fox sometime next year.
Details about this new version of the flick -- which also starred Susan Sarandon, Barry Bostwick, and Meat Loaf -- are being kept under wraps for now, though the project is being described as a "reimagining" of the beloved hit. The original film followed a young couple (Sarandon and Bostwick) who stumble upon the home of the flamboyant, flirtatious mad scientist Dr. Frank-N-Furter, who ensnares the pair in his wacky, horror-tinged web.
It's a juicy role, and one we think Cox -- who already has an Emmy nomination (for "Orange Is the New Black") and Emmy win (for her documentary series "Laverne Cox Presents: The T Word") under her belt -- will absolutely slay. The actress shared her excitement on social media, posting on Twitter and writing on Instagram, "I am so honored to be a part of the Rocky Horror legacy."
"The Rocky Horror Picture Show" is slated for a two-hour taped run on Fox in the fall of 2016.
[via: Deadline, Laverne Cox]
Photo credit: Getty Images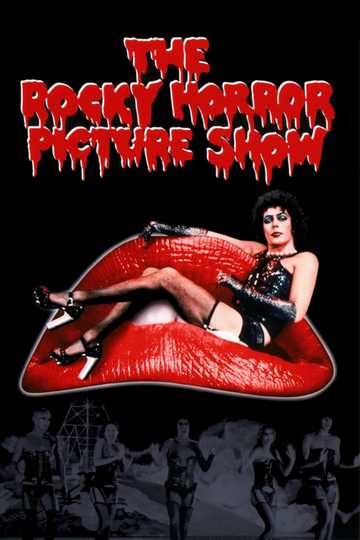 "A different set of jaws."
1 hr 40 min
Sep 29th, 1975
Sweethearts Brad and Janet, stuck with a flat tire during a storm, discover the eerie mansion of Dr. Frank-N-Furter, a transvestite scientist. As their innocence... Read the Plot