Almost in 'Star Wars: The Force Awakens,' Yoda Was
"Star Wars: The Force Awakens" brought together new and old characters, including original trilogy favorites Luke, Leia, Han, Chewbacca, C-3PO, and R2-D2. But the editors of the film recently revealed that another familiar face nearly made it on screen.
In an interview with ET at the ACE Eddie Awards, Maryann Brandon and Mary Jo Markey let slip that Yoda almost made a cameo in "The Force Awakens." Frank Oz, the voice of Yoda, can be heard in the movie during Rey's (Daisy Ridley) vision, but the little green Jedi master is not seen.
"There was one point where we were actually thinking of having Yoda in the film, and then we decided not to," Brandon admitted. "Frank Oz came in for a day and did a whole bunch of Yoda and he was over the moon to do it -- and we were tickled pink!"
Perhaps Yoda as Force Ghost will pop up in "Star Wars: Episode VIII." Glad to see him, we would be.
Want more stuff like this? Like us on Facebook.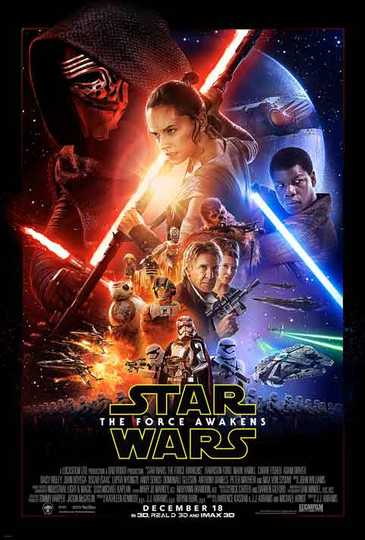 "Every generation has a story."
2 hr 16 min
Dec 18th, 2015
Thirty years after defeating the Galactic Empire, Han Solo and his allies face a new threat from the evil Kylo Ren and his army of Stormtroopers. Read the Plot