 One of the biggest upsets of the Academy Awards this year was also one of the flat-out geekiest: in the Best Visual Effects category, the micro-budget sci-fi head game "Ex Machina" beat out some true titans, including "Star Wars: The Force Awakens" and "Mad Max: Fury Road."
In fact, it's the lowest-budgeted Best Visual Effects winner since Ridley Scott's "Alien."
According to Box Office Mojo, the other nominees were pretty pricey. "The Martian" cost $108 million, "Fury Road" cost $150 million, "Star Wars: The Force Awakens" cost $200 million, and "The Revenant" cost a reported $135 million. "Ex Machina?" $15 million. "Alien" cost $11 million -- in 1979 dollars.
And you might be wondering why "Ex Machina" took home the prize over such lauded, high-profile titles, especially if you haven't seen the cautionary thriller. While the film doesn't have any giant space battles or hyper-realistic bear attacks, it does have simplicity, cleverness and ingenuity. So much of the effects in "Ex Machina" are essentially next-level make-up effects, replacing bits of human actors with robotic servos and mechanisms. The results are eerie and affecting, and it was clearly enough to wow Oscar voters into making such an unconventional choice.
While the movie might not have brought in the big bucks that the other nominees brought in, "Ex Machina" made a fairly substantial amount of money ($25 million) for specialty distributor A24, proving that BB-8 isn't the only robotic sensation at the movies this year.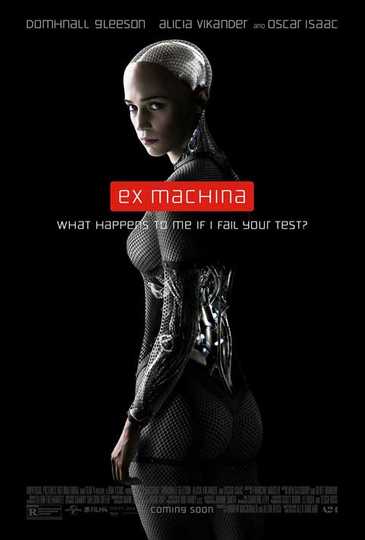 Ex Machina
Caleb, a 26 year old coder at the world's largest internet company, wins a competition to spend a week at a private mountain retreat belonging to Nathan, the reclusive CEO of the company. But when Caleb... Read More