July 22nd, 2016
by Katie Roberts
'Star Wars: Episode VIII' Wraps Production
After principal filming wrapped last week for the movie's main cast, all production has officially wrapped on the rest of "Star Wars: Episode VIII."
Director Rian Johnson shared the exciting news via the official "Star Wars" social media pages, posting a looped video of the "final slate of the final shot" of the film.

"VIII is officially wrapped," Johnson wrote on Facebook. "Thanks to the best cast and crew in the galaxy, and thanks to the fans for all the love and support though the whole process. Cannot wait to put it together and share it with you all!"
It's still going to be quite a long wait for filmgoers, who have until December 2017 before they can actually see the finished product. But Johnson now begins the tedious process of post-production editing, and as we know from the long, drawn-out process that went into making "The Force Awakens," all those special effects and editing tricks take some time to complete.
We expect Johnson won't be radio silent during that time, though, especially since he was so eager to share some behind-the-scenes looks at "Episode VIII" while the flick was still filming. We'll keep our eye on social media for any sneak peeks the director may throw our way before its release.
"Star Wars: Episode VIII" is due in theaters on December 15, 2017.
[via: Star Wars]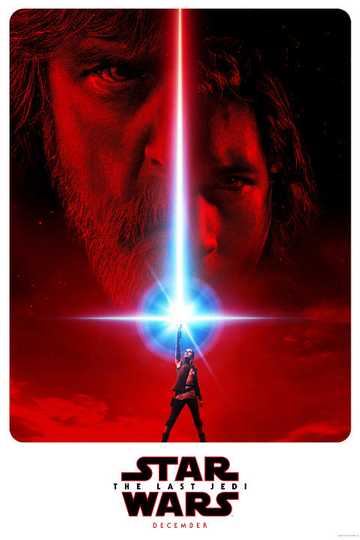 Star Wars: The Last Jedi
Rey develops her newly discovered abilities with the guidance of Luke Skywalker, who is unsettled by the strength of her powers. Meanwhile, the Resistance prepares to do battle with the First Order. Read More