 The "Black Panther" cast made its official debut at Comic-Con this weekend, and while some casting announcements were confirmed (the previously-reported additions of Michael B. Jordan and Oscar winner Lupita Nyong'o), there was one exciting new name among the ensemble.
Danai Gurira, who plays katana-wielding Michonne on "The Walking Dead," will tackle yet another comic series -- and badass character -- as a member of the "Black Panther" team. The actress will be playing Okoye in the flick, the leader of a fierce, all-female group of warriors known as the Dora Milaje, who protect the Wakanda realm and guard king T'Challa (a.k.a. Black Panther, played by Chadwick Boseman). Sounds like the perfect fit for Gurira.
It's official. #BlackPanther#SDCC2016pic.twitter.com/0Cs3kkZldQ

— Chadwick Boseman (@chadwickboseman) July 24, 2016
Along with Gurira, Nyong'o will also be playing a member of the Dora Milaje, a character named Nakia who serves as a love interest for T'Challa -- and later, a villain named Malice -- in the comics. The actresses are reuniting on the Marvel flick after collaborating together on the play "Eclipsed," which Gurira wrote, and which netted six Tony nominations earlier this year.
Also confirmed for "Black Panther" was Jordan's role, which was revealed to be Erik Killmonger, a fighter and foe of Black Panther's who serves as the villain.
"Black Panther" begins production in January. It's slated for release on February 16, 2018.
[via: The Hollywood Reporter]
Photo credit: Getty Images for Disney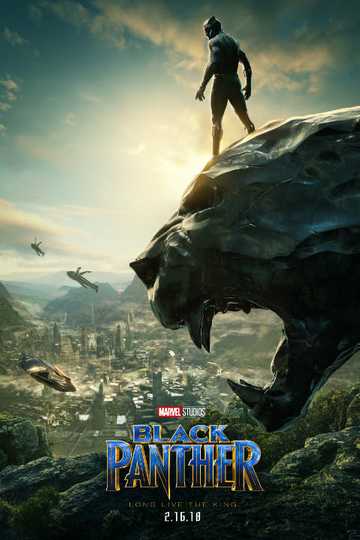 Black Panther
King T'Challa returns home from America to the reclusive, technologically advanced African nation of Wakanda to serve as his country's new leader. However, T'Challa soon finds that he is challenged for... Read More