 "Manchester by the Sea" debuted at the Sundance Film Festival earlier this year to universal acclaim and was subsequently bought by Amazon Studios for a whopping $10 million. And you can see why Kenneth Lonergan's latest film had such an impact in the first emotional, stirring trailer.
Casey Affleck stars as Lee Chandler, a Boston janitor who returns to his hometown after the death of his brother (Kyle Chandler). He's shocked to learn that he's been given guardianship over his teen nephew (Lucas Hedges). He struggles with being a father figure, as well as with ghosts from his past, including his estranged wife Randi (Michelle Williams). "Manchester by the Sea" is already generating Oscar buzz, thanks to the rave reviews it received at Sundance. The performances by Affleck and Williams look top-notch from the trailer, and the movie will undoubtedly get even more acclaim after it screens at the New York and Toronto Film Festivals.
"Manchester by the Sea" is set to open in theaters November 18.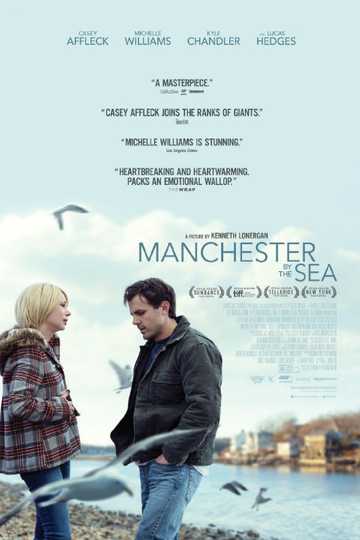 Manchester by the Sea
After his older brother passes away, Lee Chandler is forced to return home to care for his 16-year-old nephew. There he is compelled to deal with a tragic past that separated him from his family and the... Read More