 It may not seem like it now, but 2049 is exactly one year away.
The sequel to "Blade Runner" now has a title -- "Blade Runner 2049" -- as revealed on a brand new Twitter account, @bladerunner, which shared its first tweet today. That tweet included a photo of sequel director Denis Villeneuve; original 1982 "Blade Runner" director Ridley Scott; OG and sequel star Harrison Ford; and sequel addition Ryan Gosling:
2049 is just one year away.#BladeRunner 2049 - in theaters October 6, 2017. pic.twitter.com/DDJ752HXvd

— #BladeRunner 2049 (@bladerunner) October 6, 2016

Talk about a powerful partnership!
Harrison Ford is returning as Rick Deckard, with new cast members including Gosling, Robin Wright, Jared Leto, Mackenzie Davis, Ana de Armas, Dave Bautista, Lennie James, and Barkhad Abdi. (Bautista retweeted the photo above, adding, " Mark your calendars! one year from today #BladeRunner 2049 hits theaters - October 2017. Honored to be part of it. @bladerunner."
There's also a new poster on the Facebook page:
(Question: Why isn't Harrison Ford's name on the left? Is he secondary?)
According to Entertainment Weekly, "2049" is once again set in a dystopian Los Angeles, several decades after the events of the 1982 classic, which was based on Philip K. Dick's 1968 novel, "Do Androids Dream of Electric Sheep?" The original screenwriter has returned for "Blade Runner 2049," which is due in theaters October 6, 2017.
Want more stuff like this? Like us on Facebook.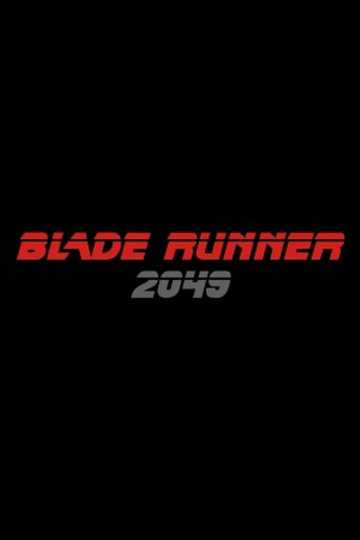 Blade Runner 2049
Thirty years after the events of the first film, a new blade runner, LAPD Officer K, unearths a long-buried secret that has the potential to plunge what's left of society into chaos. K's discovery leads... Read More