Wizards Are on 'High Alert' in New 'Fantastic Beasts' Featurette
The wizarding world in America looks like a scary one in a new "Fantastic Beasts and Where to Find Them" featurette.
The three-plus-minute video shines light on life for American witches and wizards in the 1920s, and it's clear that their struggle is real. As screenwriter and "Harry Potter" creator J.K. Rowling tell us in the featurette, "magic developed very differently" stateside. Secrecy is of the absolute utmost importance, so you can understand why it's a problem when protagonist Newt Scamander (Eddie Redmayne) inadvertently sets magical creatures loose in New York.
Still, rounding up wild beasts looks like the least of the magical community's concerns. With all that the characters will have to tackle, it's no wonder "Fantastic Beasts" is only the first in a five-film series. Rowling is going to have her work cut out for her over the next several years.
Check out her latest exploration of the magical world in the featurette below.
"Fantastic Beasts and Where to Find Them" hits theaters on Nov. 18.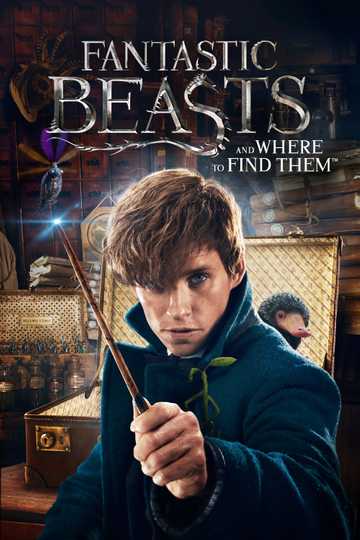 "From J.K. Rowling's wizarding world."
2 hr 12 min
Nov 18th, 2016
In 1926, Newt Scamander arrives at the Magical Congress of the United States of America with a magically expanded briefcase, which houses a number of dangerous creatures... Read the Plot