Jude Law Explains Why Dumbledore Isn't 'Explicitly Gay' in 'Fantastic Beasts 2'
Jude Law is finally speaking out about the controversy over Albus Dumbledore's sexuality in "Fantastic Beasts: The Crimes of Grindelwald."
In January, director David Yates said that the character would not be portrayed as "explicitly" gay, despite the fact that author J.K. Rowling had previously disclosed that information.
Now, in an interview with Entertainment Weekly, Law addressed that choice, which outraged some fans.
"Jo Rowling revealed some years back that Dumbledore was gay. That was a question I actually asked Jo and she said, yes, he's gay," Law said.
"But as with humans, your sexuality doesn't necessarily define you; he's multifaceted. I suppose the question is: How is Dumbledore's sexuality depicted in this film? What you got to remember this is only the second 'Fantastic Beasts' film in a series and what's brilliant about Jo's writing is how she reveals her characters, peels them to the heart over time. You're just getting to know Albus in this film, and there's obviously a lot more to come."
Rowling never mentioned that Dumbledore was gay in the "Harry Potter" book series, only revealing it at a fan Q&A at Carnegie Hall in 2007.
But though the "Fantastic Beasts" sequel won't mention his sexuality either, fans can still hope that a future movie might.
"We learn a little about his past in the beginning of this film, and characters and their relationships will unfold naturally which I'm excited to reveal," Law added. "But we're not going to reveal everything all at once."
"Fantastic Beasts: The Crimes of Grindelwald" opens in theaters November 16.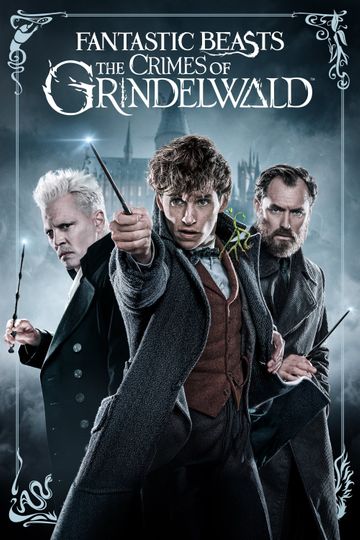 "Fate of one. Future of all."
2 hr 14 min
Nov 16th, 2018
Gellert Grindelwald has escaped imprisonment and has begun gathering followers to his cause—elevating wizards above all non-magical beings. The only one capable... Read the Plot