October 14th, 2016
by Gina Carbone
'Good Will Hunting' Producer Said Minnie Driver Wasn't 'Hot' Enough for Movie
Minnie Driver not only booked the role of Skylar in the 1997 film "Good Will Hunting," she earned herself an Oscar nomination, and even ended up dating star Matt Damon. But you know who didn't like dem apples? Some unnamed "Good Will Hunting" producer with zero vision.
Driver was recently on "Watch What Happens Live," and host Andy Cohen asked her to name the rudest thing anyone has said to her in Hollywood. She answered, "The producer of 'Good Will Hunting' did not think I was hot enough to be in that film, and did not want me in the film." When Cohen pointed out that she got an Academy Award nomination for the role, Driver noted, "But not for being hot."
She credited writers/co-stars Matt Damon and Ben Affleck, and director Gus Van Sant, for having her back. "They fought very hard for me to play that role, and I'm grateful to them until this day."
Who tried to shoot her down? Maybe one of the Weinsteins, since Miramax ended up producing. Or perhaps someone at Castle Rock, which had it first. Apparently the studio suits initially didn't want Affleck or Damon in the lead roles either, since they weren't big names at the time. (And maybe someone noticed Damon's pasty, hairy legs and felt they weren't "hot" enough.) Brad Pitt and Leonardo DiCaprio were reportedly suggested instead.
But everything turned out the way it should've -- and now Matt & Ben are Oscar winners for writing and famous as actors; Driver is now earning raves on her new show "Speechless"; and she may not even be ticked at Damon anymore for telling Oprah he didn't have a girlfriend ... while they were still dating.
[via: Us Magazine]
Want more stuff like this? Like us on Facebook.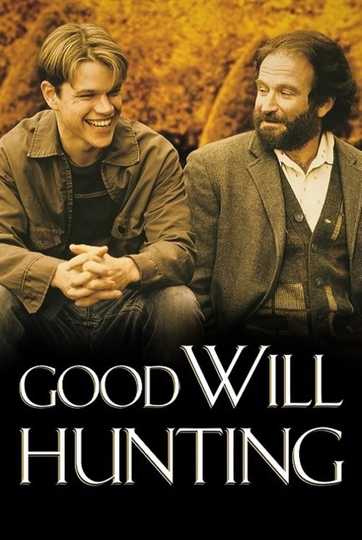 Good Will Hunting
Will Hunting has a genius-level IQ but chooses to work as a janitor at MIT. When he solves a difficult graduate-level math problem, his talents are discovered by Professor Gerald Lambeau, who decides to... Read More