 There may never be a sequel to Disney's beloved Halloween flick "Hocus Pocus," but that doesn't mean that star Bette Midler is done celebrating her character from the film.
The actress busted out her best Winifred Sanderson cosplay during a Halloween party this past weekend, dressing as the witch at her annual Hulaween event, which raises money for the New York Restoration Project. Midler shared a photo of herself decked out as Winnie on her Facebook page, sporting a mischievous grin, giant orange hairdo, and resplendent purple and green robes, just like her onscreen alter ego.

It's fun to see Midler paying homage to the film, which has become a cult classic since its 1993 release, when it initially failed to connect with audiences and critics. But fans have since fallen in love with the spooky Disney comedy, which costars Sarah Jessica Parker and Kathy Najimy, and have been clamoring for a sequel for years.
That prospect initially seemed promising a couple years ago, when all three stars vehemently voiced their support for a follow-up. Alas, last year, Midler said that a sequel would probably never happen, citing the fact that so much time had passed since the original hit theaters. We'll keep our fingers crossed anyway -- maybe Midler's Halloween costume will catch Disney's eye.
[via: Bette Midler/Facebook]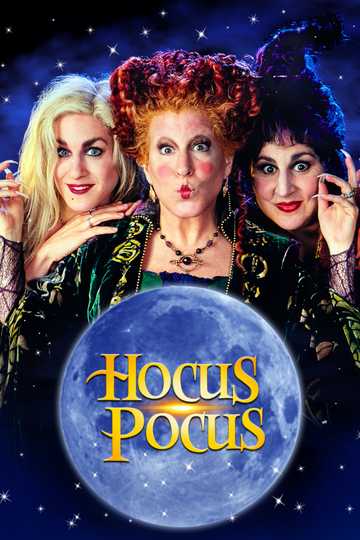 Hocus Pocus
After 300 years of slumber, three sister witches are accidentally resurrected in Salem on Halloween night, and it is up to three kids and their newfound feline friend to put an end to the witches' reign... Read More