Bette Midler Just Crushed Our 'Hocus Pocus 2' Dreams
A sequel to 1993's "Hocus Pocus" has been talked about for years and years (and years), and while there have been some recent rumors that the beloved Disney flick is set for a revival, star Bette Midler just officially crushed our dreams.
In a Facebook Q&A with fans this week, Midler answered a query about whether "Hocus Pocus 2" would ever happen -- and said, in no uncertain terms, that it would not.
"After all these years and all the fan demand, I do believe I can stand and firmly say an unequivocal no," Midler responded.
That's a different tune than the one Midler was singing just a year ago, when the actress said in a Reddit AMA that she would be on board for a sequel, and urged fans to inundate Disney with requests to make it happen. Costars Sarah Jessica Parker and Kathy Najimy also chimed in with their support for a second flick.
So what changed? It's unclear, though Midler isn't wrong that a lot of time has passed; it's been more than 20 years since the film first hit theaters, and you'd think that if Disney wanted to make another one, they would have already done so. The Mouse House briefly conjured up sequel talk again when they staged a new "Hocus Pocus"-themed show at Disney World this year, but no further announcement ever materialized.
While we're disappointed by Midler's statement, we can't say we're surprised. We'll keep our brooms crossed just in case a miracle happens, but it seems we've seen the last of the Sanderson sistahs.
[via: Bette Midler]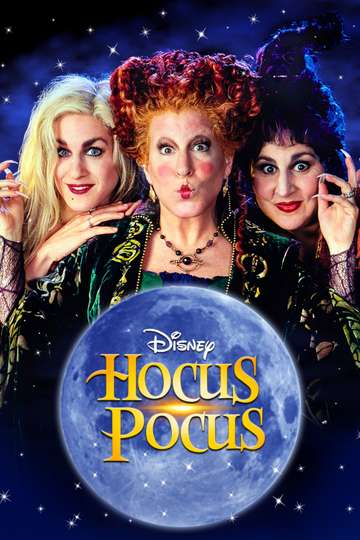 "It's just a bunch of Hocus Pocus."
1 hr 36 min
Jul 16th, 1993
Showtimes & Tickets
After 300 years of slumber, three sister witches are accidentally resurrected in Salem on Halloween night, and it is up to three kids and their newfound feline friend... Read the Plot