Amy Adams and Maya Rudolph Have a Stare-Off in a First Image from 'Disenchanted'
Tough times ahead in Andalasia.
What exactly does happen once fairytale characters get their "Happily Ever After"? If the new sequel 'Disenchanted' is to be believed, it's not always completely happy.
The follow-up to 2007's fairytale tweak 'Enchanted' reunites us with Amy Adams' cartoon kingdom resident Giselle 10 years after finding love with Patrick Dempsey's real-world lawyer Robert. They're living in fantasy kingdom Andalasia with his daughter Morgan (Gabriella Baldacchino) and move to a new house in the suburb of Monroeville.
The community is overseen by Malvina Monroe (Maya Rudolph), who has nefarious intentions for the family. When problems arise, Giselle wishes that their lives were the perfect fairy tale. The spell backfires, with Giselle rushing to save her family and her homeland of the Kingdom of Andalasia before the clock strikes midnight…
Yes, definitely plenty of comical potential there. James Marsden and Idina Menzel are also back as Prince Edward and Nancy Tremaine, while the cast now includes Jayma Mays, Kolton Stewart and Oscar Nuñez. The tunes – since a big part of 'Enchanted's appeal was its Disney fairytale-spoofing music – are once again courtesy of composing legend Alan Menken.
This movie has faced some real challenges on its trip to screens, a veritable magical thorn forest that has seen filmmakers come and go. Which is a little surprising, since the original film was a hit for Disney.
First announced in 2010 with Jessie Nelson writing the screenplay and 'The Proposal's Anne Fletcher directing, it lingered in development until 2014, when J. David Stem and David N. Weiss took over scripting, while Fletcher remained in the director's chair.
In 2016, along came 'A Walk to Remember' and 'Hairspray' director Adam Shankman, but thanks to continuing script wrangling, it wasn't officially announced until December 2020 and thanks to the less-than-fairytale pandemic, was delayed further until production kicked off in May last year, with sets built in Ireland.
'Disenchanted' will arrive on Disney+ around Thanksgiving.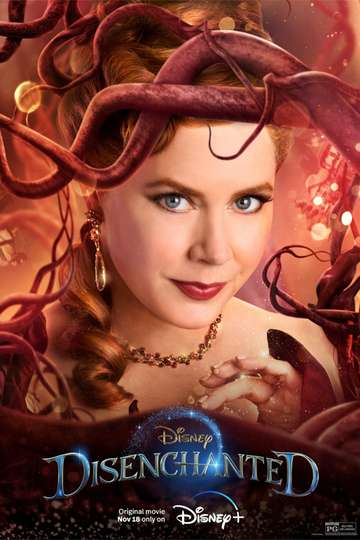 And in related Disney+ – and Adam Shankman – news, the company also announced that another sequel project he's involved with (as executive producer this time), 'Hocus Pocus 2' will arrive on the streaming service later this year.
This one, directed by Anne Fletcher (did they just swap directing gigs?) sees the return of the cackling Sanderson sisters, played once more by Bette Midler, Sarah Jessica Parker, and Kathy Najimy.
After seemingly being vanquished way back in the 1993 original, the sisters are brought back when a trio of girls unwittingly light the Black Flame candle, resulting in fresh chaos for the residents of Salem.
Doug Jones is back as the zombified Billy Butcherson, while the cast also includes Tony Hale, 'The Afterparty's Sam Richardson and RuPaul's Drag Race' queens Ginger Minj, Kornbread "The Snack" Jeté, and Kahmora Hall, who play drag versions of the sisters in a show within the film where the real witches show up. Can't wait to see what they make of that...
'Hocus Pocus 2' will cast a spell on Disney+ on September 30th.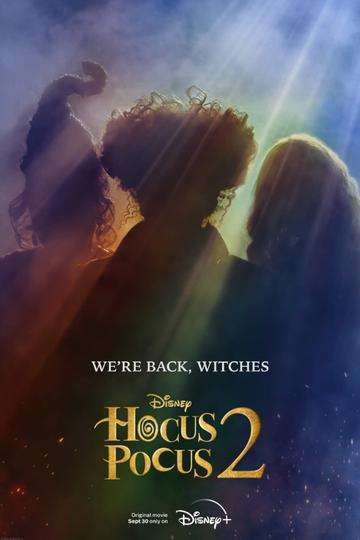 "Back and more glorious than ever."
1 hr 47 min
Sep 27th, 2022