 "Cruel Intentions" fans are in for a let-down, so let's just rip off the Band-Aid: NBC is no longer moving forward with the 1999 cult thriller's reboot.
Although plans for the spinoff TV series have been in the works for over a year, NBC ultimately decided it was a no-go at the network. Variety reports that the decision wasn't a matter of NBC not liking the show -- apparently, there are just too many upcoming series on the slate and the project wasn't the right fit. Sources say that matters were further complicated by negotiations between NBC and Sony TV over stacking rights and ownership.
Fortunately, there's a silver lining for fans dying to see Sarah Michelle Gellar reprise her original role as the scheming Kathryn Merteuil. Sony TV reportedly remains committed to the project and is shopping it around to other networks. Multiple are said to have expressed interest, so we may see Kathryn and the next generation of manipulative prep school kids yet.
[via: Variety]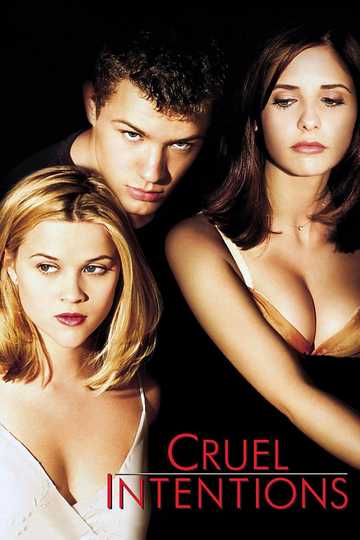 Cruel Intentions
Slaking a thirst for dangerous games, Kathryn challenges her stepbrother, Sebastian, to deflower their headmaster's daughter before the summer ends. If he succeeds, the prize is the chance to bed Kathryn.... Read More