January 25th, 2017
by Gina Carbone
Constance Wu: Casey Affleck's Oscar Win Will Be 'a Nod to Trump'
"Fresh Off the Boat," is upset about Casey Affleck's Best Actor Oscar nomination for "Manchester by the Sea."
She doesn't appear to have an issue with the film itself, she's frustrated because Affleck had been the focus of sexual harassment allegations, but whatever he did or did not do was never brought up for serious discussion, and it never got in the way of his awards campaign. (In 2010, Affleck settled sexual harassment lawsuits filed by two women -- a producer and cinematographer -- from the set of his Joaquin Phoenix mockumentary "I'm Still Here.")
To Wu -- and others who have brought up the allegations -- Affleck got a free pass, and he'll probably ride that free pass to the podium. The 2017 Oscar nominations were released Jan. 24, and right afterward Wu tweeted her strong reactions. She's not taking the posts down either, even after admitting she was told it would be better for her career not to go there.
Men who sexually harass women 4 OSCAR! Bc good acting performance matters more than humanity,human integrity!Bc poor kid rly needs the help!

— Constance Wu (@ConstanceWu) January 24, 2017
Boys! BUY ur way out of trouble by settling out of court!Just do a good acting job,thats all that matters!bc Art isn't about humanity,right?

— Constance Wu (@ConstanceWu) January 24, 2017
Here's a thing I wrote during an convo w/ @PeterShinkoda about how Casey Affleck's win will be a nod to Trump's. pic.twitter.com/FjrRsniS9d

— Constance Wu (@ConstanceWu) January 24, 2017
A lot more people know Casey Affleck than Constance Wu, and that stardom has power. But she is not the only one to wonder why some people aren't even questioned about their pasts, while others are ostracized for alleged behavior. (Nate Parker's 1999 rape scandal -- he was found not guilty, but it's complicated -- and its affect on his 2016 film "Birth of a Nation" have been referenced a lot in comparison. But, heck, Katherine Heigl stopped getting work just for daring to criticize "Knocked Up," and she still can't get through interviews without being asked about allegations that she's "difficult.")
This is Affleck's second nomination, after his Best Supporting Actor nod for 2007's "The Assassination of Jesse James by the Coward Robert Ford." Asked by Entertainment Weekly to compare the two experiences, he said, "I just didn't know jack back then — I wasn't smart enough to appreciate what it really means to have all these people who you've seen forever and admired as actors and artists to acknowledge you. I wasn't able to take that in and appreciate what was good about that moment. This just feels a bit calmer and better and deeper and nicer."
The Oscars will be awarded Sunday, Feb. 26 on ABC.
Want more stuff like this? Like us on Facebook.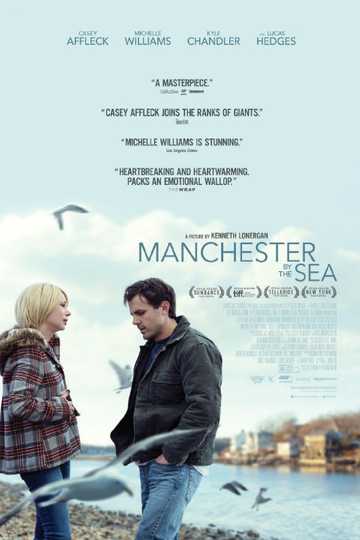 Manchester by the Sea
After his older brother passes away, Lee Chandler is forced to return home to care for his 16-year-old nephew. There he is compelled to deal with a tragic past that separated him from his family and the... Read More