 Get ready for Ridley Scott to give you nightmares again.
The famed sci-fi horror director's "Prometheus" sequel, "Alien: Covenant," hits theaters this spring, and the new trailer shows that we have plenty of scares in store for us. About half the preview is just backstory -- a group of couples attempts to colonize a new planet -- but then it devolves into chaos. There is one fright-inducing scene after the next, so prepare yourself accordingly.
Ironically, the crew initially thinks they've arrived at an uncharted paradise, but as we see, they quickly realize they're basically in hell. The mission doesn't look like it will end well for anyone. No wonder all the cries to "calm down!" don't work.
Watch the intense preview below.
The film's cast is a mix of new and old characters, and it includes Michael Fassbender, Katherine Waterston, James Franco, Danny McBride, Noomi Rapace, Guy Pearce, and more.
"Alien: Covenant" arrives in theaters on May 19.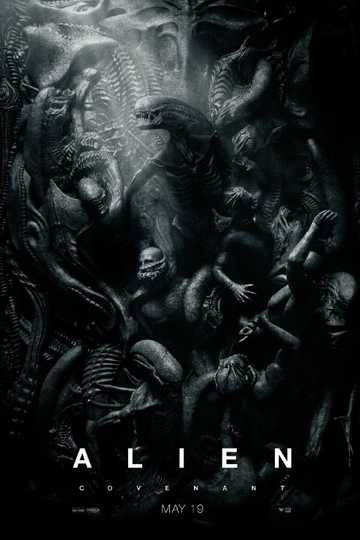 Alien: Covenant
Bound for a remote planet on the far side of the galaxy, the crew of the colony ship 'Covenant' discovers what is thought to be an uncharted paradise, but is actually a dark, dangerous world—which has... Read More