 Hey, Thor — nice haircut!
The first photos from "Thor: Ragnarok" were released by Entertainment Weekly, which has the upcoming Marvel sequel on its cover. And Chris Hemsworth's Thor is sporting a new shorter 'do. In the third movie in the "Thor" franchise, the titular character doesn't just get a new look — he's also without his hammer, stuck on the super colorful planet Sakaar, where he has to battle his onetime friend, The Hulk (Mark Ruffalo), in gladiatorial games. Sakaar is "basically where every wormhole across the universe dumps out its trash, so you get people from all walks of life with all sorts of incredible abilities and powers," Hemsworth told EW. "No one cares what prince or king Thor may have been in another world. Also, his strength is pretty easily matched with those he finds himself amongst."
The photos also include glimpses of Cate Blanchett's villain Hela, Jeff Goldblum as the Grandmaster, and Tessa Thompson as Valkyrie. And of course, let's not forget the deliciously bad Loki (Tom Hiddleston): "Thor: Ragnarok" opens in theaters November 3.
Want more stuff like this? Like us on Facebook.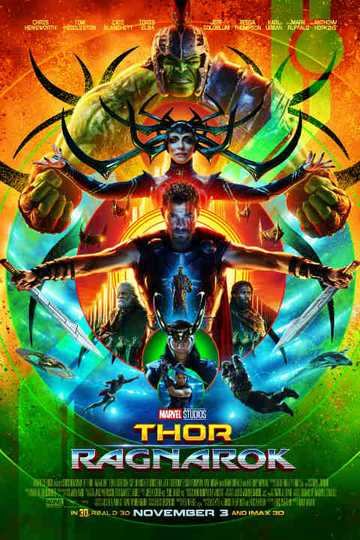 Thor: Ragnarok
Thor is imprisoned on the other side of the universe and finds himself in a race against time to get back to Asgard to stop Ragnarok, the destruction of his home-world and the end of Asgardian civilization,... Read More