 "La La Land" could've had a different Emma as its Oscar-winning lead. You probably heard that Emma Watson was attached to the film in the early stages, before Emma Stone signed on. There were rumors about why Watson and her original co-star Miles Teller didn't end up making the movie, but Watson herself addressed the story in a SiriusXS interview.
In the same talk, the "Beauty and the Beast" star discussed a different role -- her most famous -- answering the question of whether she'd ever play her "Harry Potter" character Hermione Granger again. There's hope! Just no time in the immediate future.
LA LA LAND LOST First, here's Watson explaining her almost-"La La Land" casting:
"It's one of those frustrating things when names get attached to a project very early on as a way to kind of build anticipation or excitement before anything's really agreed or set in stone. It's very common. But it was one of those situations where I had been committed to 'Beauty and the Beast' at that point for ... gosh, well, the idea of the project itself for years, actually, and Disney had been attached to that for a number of months.

I knew, as we talked about before, that this wasn't a movie I could just sort of step into. I knew I had horse training, I knew I had dancing, I knew I had three months of singing ahead of me. And I knew I had to be in London to really do that. This wasn't a movie I could just kind of parachute into. I knew I had to do the work. And I had to be where I had to be, so scheduling-conflict-wise it didn't work out. But I'm thrilled that musicals are so celebrated at the moment. ... I thought the film was wonderful, and it's lovely."
THE RETURN OF HERMIONE GRANGER And Hermione? Entertainment Weekly mentioned how Noma Dumezweni is now playing the character in the stage play "Harry Potter and the Cursed Child," and they talked a bit about how emotional Watson got watching everything turn out so well for Hermione. She also loved sharing Hermione with someone else.
EW noted that "Cursed Child" shows Hermione in middle age, so would Watson ever return to play Hermione on screen in the time period before the play?
Watson laughed. "You don't what you're doing. You're causing carnage! Definitely nothing planned at the moment. We only just finished our -- it wasn't so long ago we finished our original series. I wouldn't want to get anyone's hopes up, for sure." EW said they'd ask her again in 20 years. She gave more hope than that: "Ask me in another 10. Give me another 10 and we'll talk about it." YES!
[via: TheWrap]
Want more stuff like this? Like us on Facebook.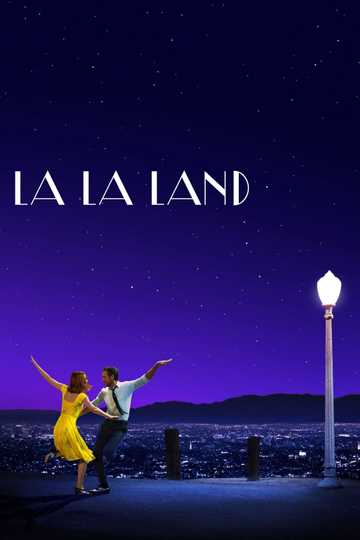 La La Land
Mia, an aspiring actress, serves lattes to movie stars in between auditions and Sebastian, a jazz musician, scrapes by playing cocktail party gigs in dingy bars, but as success mounts they are faced with... Read More