April 11th, 2017
by Sharon Knolle
Laura Dern's Character in 'Star Wars: The Last Jedi' Is the 'Anti-Leia': Report
We've got new details about the character Laura Dern is playing in "Star Wars: The Last Jedi," thanks to Making Star Wars.
(Potential spoilers ahead. Read at your own risk.)
According to Making Star Wars, Dern's character is an Admiral in the resistance, but she doesn't dress anything like no-nonsense General Leia (Carrie Fisher). Her look is being compared to the elaborate gowns worn by Natalie Portman in the prequels.
The strangest part is she doesn't look anything like an admiral in the classic sense. Admiral Holdo wears a long mauve regal gown with a short cape that hangs down in back with a concealed laser pistol. She has metallic braces around her wrists. Her pink hair is curled with a flapper vibe to it but it's not incredibly short or anything. She's kind of the antithesis of Leia's new general look of a brown dress with her old 'A New Hope' blaster pistol. Admiral Holdo looks very much like a design from the prequel era of 'Star Wars.'
Also per the site, Admiral Holdo "appears to be Poe Dameron (Oscar Isaac)'s nemesis in the film as he guides the remnants of the Resistance Fleet through the galaxy as they outrun The First Order fleet."
We'll see when "Star Wars: The Last Jedi" opens on December 15.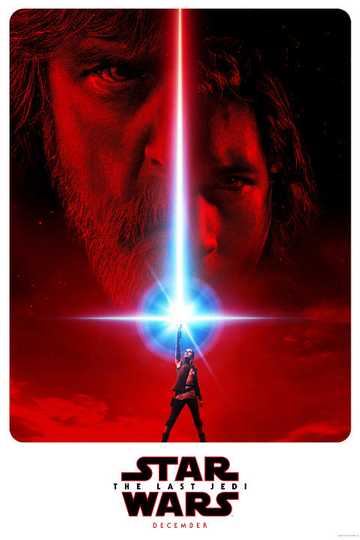 Star Wars: The Last Jedi
Rey develops her newly discovered abilities with the guidance of Luke Skywalker, who is unsettled by the strength of her powers. Meanwhile, the Resistance prepares to do battle with the First Order. Read More