 Medical students learn cheating death has serious consequences in the first trailer for "Flatliners," the remake of the 1990 thriller that starred Julia Roberts, Kiefer Sutherland, and Kevin Bacon.
It begins with Ellen Page asking James Norton if he wants to "have fun" with her later. The "fun" involves him stopping her heart and then bringing her back to life. Soon all the kids -- Diego Luna, Nina Dobrev, and Kiersey Clemons-- are doing it. At first, they're invigorated from their brush with death and even acquiring new skills. And then things start going terribly wrong. (This is a horror movie, after all.)
Although we don't see him in the trailer, Sutherland makes an appearance in the remake, which opens September 29.
The first poster for the film, with the tagline, "You haven't lived until you've died" is also out.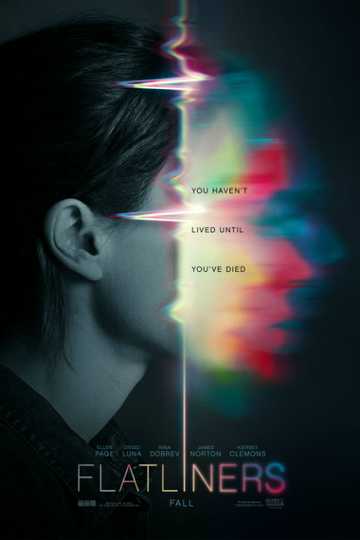 Flatliners
Five medical students, hoping to understand the mystery of what lies beyond life, embark on a dangerous experiment. When their hearts are stopped for a short period of time, they have a near-death experience… Read More