 A male stripper might be lucky to get a few $20 bills stuffed into his G-string. For Channing Tatum, however, strip-club work turned into a movie franchise that has earned $290 million since the release five years ago this week of "Magic Mike" on June 29, 2012.
Directed by Oscar-winner Steven Soderbergh, "Magic Mike" proved as much a hit among critics as it did with party-night moviegoers. Still, as many times as you've re-watched (and hit freeze-frame on) the movie, there's plenty you may not know about how the film came together. 1. Tatum has said he stripped for only eight months, when he was 18 and living in Tampa. "If you're going to do something stupid, do it when you're young," he told Moviefone. Of stripping, he said, "It's not something I'm proud of, but it's not something I'm ashamed of."
2. In developing his semi-autobiographical movie, Tatum initially wanted Nicolas Winding Refn, of "Drive" fame, to direct. The Danish director was interested but ultimately unavailable. 3. Since Tatum was already working with Soderbergh on "Haywire," he ended up developing the movie with him instead.
4. Tatum farmed out the actual screenwriting to his producing partner, Reid Carolin. The strip-club world that Carolin's script depicted was not nearly as bleak as the real thing. "I don't think we even scratch the surface of really how dark that place can get, and how slippery of a slope it can actually be," Tatum said at a "Magic Mike" press conference. "This was probably the most palatable version of this movie. Otherwise, you wouldn't want to see it twice. You'd just be like, 'Okay, I feel dirty now.'" 5.Matthew McConaughey was the first actor that Tatum and Soderbergh called. By the end of a ten-minute phone conversation, he had agreed to play impresario Dallas. "When he said 'yes,'" Soderbergh told the New Yorker, "it made the rest of the casting much easier."
6. Tatum and McConaughey's first face-to-face meeting was a research trip to a strip club outside New Orleans. As McConaughey told the Daily Beast, "The one thing I got from that: this is not these guys' real jobs. One guy I met that night was back from Afghanistan. Another guy was a lawyer and had three kids. They all looked like accountants when they were in street clothes." He added, "The other thing I learned is the production value is horrible. I said to Steven, 'Can I run this production?' I took off on that. I became P.T. Barnum. I was channeling Jim Morrison and Malcolm McDowell from 'A Clockwork Orange.'" 7. What you see in the film is all the actual actors flaunting what they've got, according to Tatum, who told Access Hollywood that there wasn't one "stunt butt" or stunt dancer. McConaughey also assured the Daily Beast that none of the actors stuffed their thongs, "All my guys go out there with what God gave us," he said.
8. Before playing stripper colleagues on screen, Joe Manganiello (Big D**k Richie) and Matt Bomer (Ken) were friends back in college at Pittsburgh's Carnegie Mellon. 9. Having spent so much time showing off his shirtless abs as werewolf Alcide on "True Blood," Manganiello wasn't sure whether he wanted to risk typecasting by doing more of the same in "Magic Mike." He told the Los Angeles Times that he consulted Chris Rock, his co-star in "What To Expect When You're Expecting," telling the comedian, "'I just think dudes are going to hate my guts if I don't put a shirt on soon.' And Chris was like, 'Guys are going to hate your guts anyway. Brad Pitt spent 15 years with his shirt off. He's doing fine.'"
10. Even Tatum was nervous at having to dance in a thong. He recalled to the Times, "I'm about to go on stage and dance for the first time, and I'm like, 'Why did I want to do this again? This is completely not what I remembered.' I was terrified." 11. Initially, McConaughey didn't have a strip number of his own. So the "Ladies of Tampa" routine was created for him, and he co-wrote the song himself. The female extras went wild and nearly tore the actor's thong off, as you can see in the movie.
12. Days before the film's release, two Florida strippers -- who had danced alongside Tatum back in the day -- came forth and accused the filmmakers of stealing their life stories and their dance moves. At the press conference, Tatum insisted that the film was entirely fictional. "There's not one character that I took from my real life," he said. "This is just a world that I went into and that I had a perspective on, and we created everything from a fictional place." Saying he didn't want to disparage his accusers, he nonetheless added, "Those guys have been trying to make money off of me since I've gotten into this business." 13. Tatum and Soderbergh financed "Magic Mike" themselves, spending a mere $7 million and wrapping the shoot in just 25 days. It made back $114 million in North America and another $53 million abroad.
14. Bomer had a hard time letting go of his character. "I remember being at my sister's wedding reception a month after we wrapped, and I'd had a few drinks and -- all of a sudden -- I was doing body rolls on the dance floor," he said at the press conference. "I realized, 'Matt, it's time to let go. You can't take this with you. It's already been captured on film.'"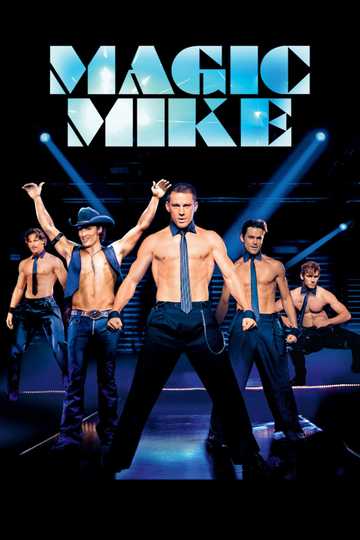 Magic Mike
Mike, an experienced stripper, takes a younger performer called The Kid under his wing and schools him in the arts of partying, picking up women, and making easy money. Read More