 There are dozens of things happening at once in the Marvel Cinematic Universe, but one film we're definitely excited for is "Ant-Man and the Wasp," opening almost exactly one year from now.
Paul Rudd, Evangeline Lilly, Michael Peña, David Dastmalchian, and Michael Douglas are returning to their "Ant-Man" roles, and it has now been confirmed that "Fresh Off the Boat" and "Veep" star Randall Park will be joining them, in the role of S.H.I.E.L.D. Agent Jimmy Woo. Tracking Board first shared the news, adding that another new character -- played by Hannah John-Kamen -- still remains a mystery.
The plot is still a mystery too, but we know it'll feature Paul Rudd's title character, aka Scott Lang, with Evangeline Lilly stepping up to share top billing as the Wasp, aka Hope van Dyne. Lilly is also confirmed to be returning for "Avengers 4." Back in February, Michael Douglas confirmed his return as Dr. Hank Pym, and also revealed that filming would start in July 2017 (aka right around now) for the July 2018 release date.
Peyton Reed directed 2015's "Ant-Man" and he's also returning for the sequel, which is scheduled to open July 6, 2018.
Speaking of Paul Rudd's Scott Lang/Ant-Man, he's still busy filming "Avengers: Infinity War," which opens May 4, 2018, two months before "Ant-Man and the Wasp":
Check out the new #AvengersInfinityWar set photos featuring Paul Rudd! https://t.co/OvzIWFwTo2

— JustJared.com (@JustJared) July 6, 2017
Want more stuff like this? Like us on Facebook.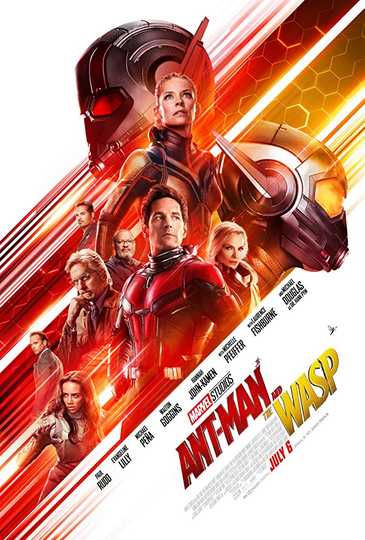 Ant-Man and the Wasp
Just when his time under house arrest is about to end, Scott Lang once again puts his freedom at risk to help Hope van Dyne and Dr. Hank Pym dive into the quantum realm and try to accomplish, against time... Read More